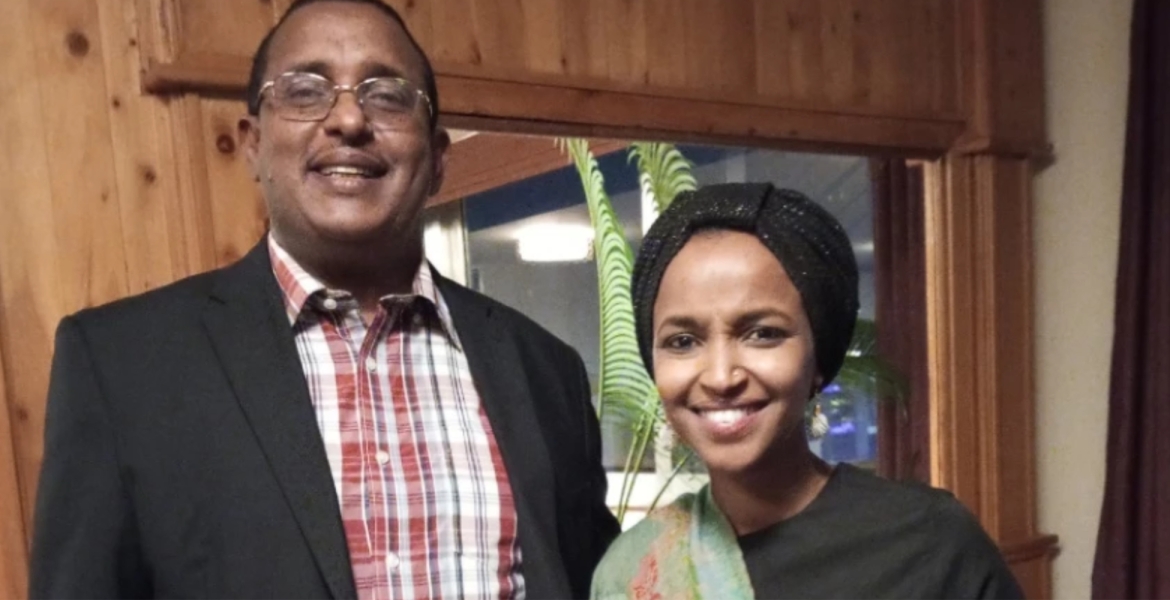 US Congresswoman Ilhan Omar is currently on a visit to Kenya, where she lived as a refugee before relocating to the US.
The 40-year-old US Representative for Minnesota's 5th congressional district held a meeting with a section of leaders from Northern Kenya on Tuesday and is expected to meet President Ruto before heading to Somalia and Djibouti.
Omar, who was born in Mogadishu, Somalia, considers Kenya her home and has many family members in the country.
Her family fled Somalia to escape the Somali Civil War and spent four years at Dadaab Refugee Camp in Garissa before they secured asylum in the US and settled in Virginia before moving to Minneapolis.
Her election in 2019 made her the first Somali-American and the first naturalized citizen of African birth in the US Congress, and the first woman of color to represent Minnesota. She is also one of the first two Muslim women (along with Rashida Tlaib) to serve in Congress.
Before her election to Congress, Omar served in the Minnesota House of Representatives from 2017 to 2019, representing part of Minneapolis.