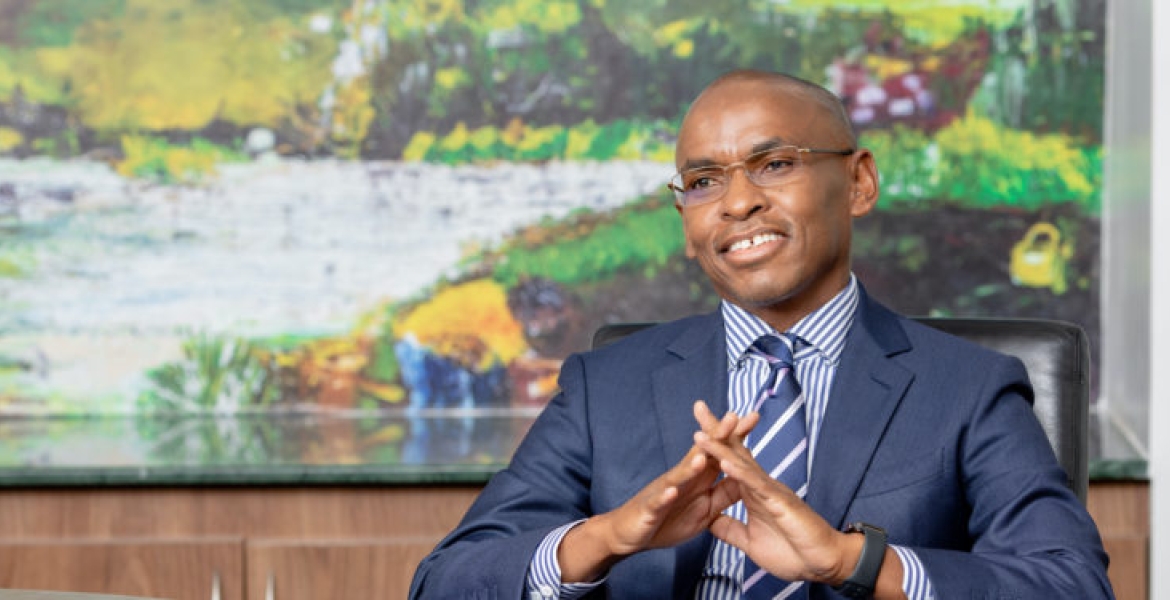 Safaricom Chief Executive Officer (CEO) Peter Ndegwa has dismissed reports of his exit from the giant telecommunication company.
Ndegwa termed the exit claims untrue, saying his term is not tied to a three-year contract like his predecessors.
"The right position is that, unlike my two predecessors who came in as expatriates, I am a Kenyan and so the issue of contract didn't have to apply. So, when I was joining, we sat with the Board of Directors and agreed on a number of deliverables against which they would track my performance," Ndegwa told Business Daily in an interview.
Ndegwa assumed the role on April 1st, 2020, replacing Michael Joseph, who served as Safaricom CEO in an acting capacity following the death of Bob Collymore in July 2019. 
Until his appointment to Safaricom, Ndegwa served as the Diageo Continental Europe Managing Director since July 2018.
Ndegwa is an alumnus of Starehe Boys Centre and holds a Bachelor's degree in Economics from the University of Nairobi and an MBA from London Business School. 
After completing his MBA, Ndegwa assumed key duties in corporate advisory and project management in leading European and American banks and insurance businesses.
He later joined the global consulting company, Price Waterhouse Coopers (PwC) as a consultant in 1996 and relocated to London, the United Kingdom under its talent development program.
In 1999, he moved from the accountancy practice to the Consulting and Corporate Finance Unit at PwC. Ndegwa returned to Kenya in 2002 and worked on several corporate advisory duties in the financial services sector.
He later in 2004 joined East African Breweries Limited (EABL), a Diageo subsidiary based in Nairobi, as Strategy Director.
In 2011, he was moved to Guinness Ghana Breweries plc. and later Guinness Nigeria plc., both Diageo subsidiaries, where he served as the CEO.
In July 2018, Ndegwa left Nigeria to take up the role of Diageo Continental Europe MD, where he was overseeing business operations in 50 countries in Western and Eastern Europe, as well as Russia, the Middle East, and North Africa region.