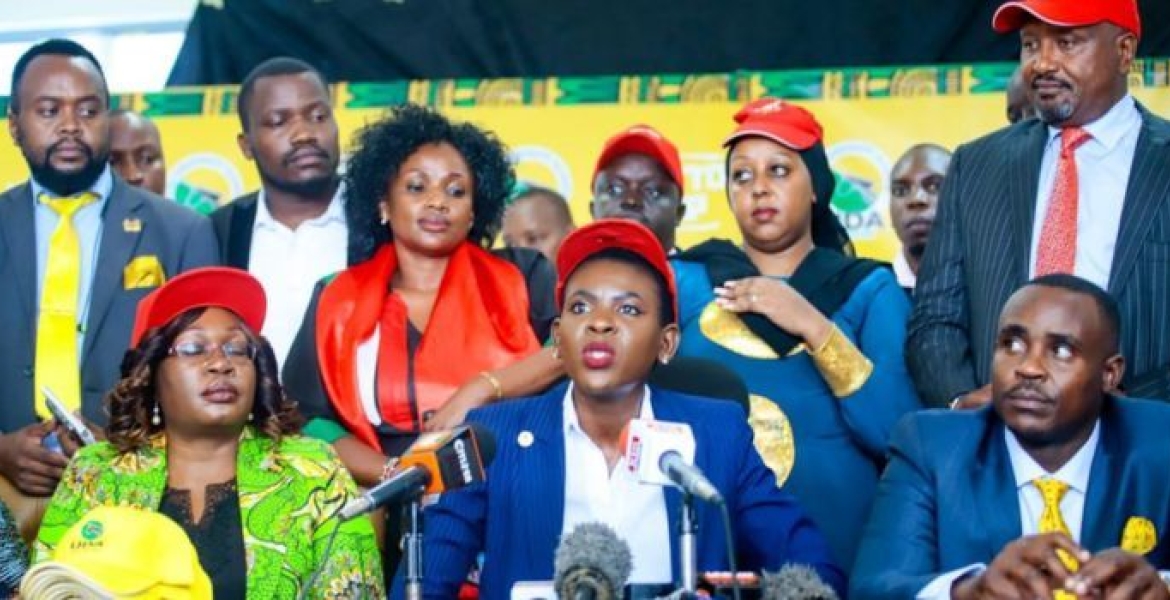 Brenda Majune(Centre) at a press briefing
President Ruto's ally Brenda Majune has advised him to embrace US laws to control Azimio leader Raila Odinga's protests.
This comes after Majune left Azimio for the ruling party. The Former KANU Women's Congress Treasurer has urged the head of state to move in speed to safeguard the properties of Kenyans from yet another purported destruction by countrywide protests should they resume. Majune has advised President Ruto to adopt US laws that entitle people to own firearms for protection against trespassing. 
"President William Ruto, this is my plea to you, let us go the American way. Allow people to defend themselves from trespassers. Give people permits to own firearms, especially business people," she suggested. 
According to Majune's submission, Raila Odinga is only pursuing his selfish stakes under the disguise of Kenyans' interests. She suggested the arrest of the Azimio coalition leader should he revert to protests in the event of failed bi-partisan talks. She has joined the long list of politicians who have recommended Raila's arrest including Kikuyu MP Kimani Ichungw'ah and the UDA secretary general Cleophas Malala.
On May 1, Jubilee's Nairobi Branch Chair Mark Ndungu blamed the protest for the losses recorded by businesses. He stated that should Raila's protest lead to the destruction of property he will organize counter-protests in the interest of the Nairobi business community.