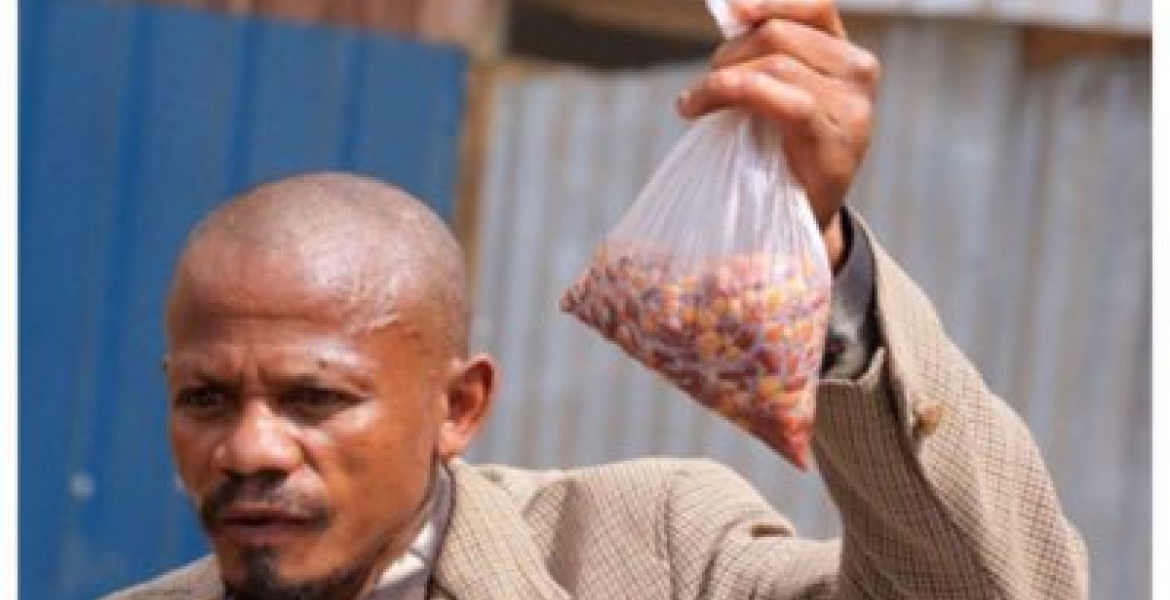 It has now emerged that Martin Kamotho alias "Githeri Man" is languishing in poverty despite receiving promises worth thousands of shillings if not millions.
Kamotho rose to fame two years ago after a photo of him enjoying a meal of "githeri" in a plastic bag while patiently queuing to cast his vote during the August 8th, 2017 election went viral on social media.
Having turned into a celebrity overnight, several corporates including Safaricom and Bonfire Adventures quickly moved in to capitalize on his fame.
He was offered all sorts gifts including parcels of land, suits, phones and many others.
The 43-year-old is currently struggling with life since most of the companies have not fulfilled their pledges to him, The Standard Digital.
The outlet says Githeri Man is currently living in a three by four rented house in Saba-saba, Kayole in Nairobi.
Kamotho received Sh100,000 token at State House in December 2017 after he was awarded a Head of State Commendation (HSC) for easing tension during the electioneering period.
In August 2017, Safaricom handed him and his wife Sh90,000 Samsung S8 phone each.
The Nairobian reports that Bonfire Adventures has not fulfilled its promise of a Maasai Mara travel package to Kamotho.
However, CEO Simon Kabu says:" His trip is still available, we didn't have his contacts but we are ready take him anytime."
President Kenyatta's stylist Carol Pulei also promised to dress Kamotho until August 2022 but he says this has not happened save for the one suit he was given in 2017.
Contacted, Ms. Pulei says:" Our gift for him is still valid, only that last year he had been admitted at the rehabilitation center, and I was also away in the United Kingdom."
Kamotho is also yet to receive a plot of land promised to him by User Name Investment Limited. 
Kamotho admits to misusing the more than Sh150,000 he received at the time but defends himself saying no one advised him on how to utilize the cash.
Kamotho was among 77 graduands who successfully completed a seven-month rehabilitation program at the Mama Care Rehabilitation Centre in Kiambu.
The event was attended by President Kenyatta, Kiambu Governor Ferdinand Waititu and Woman Representative Gathoni wa Muchomba, who runs the rehab center.
The Nairobian reports that Kamotho's wife has since walked out of the marriage.
a