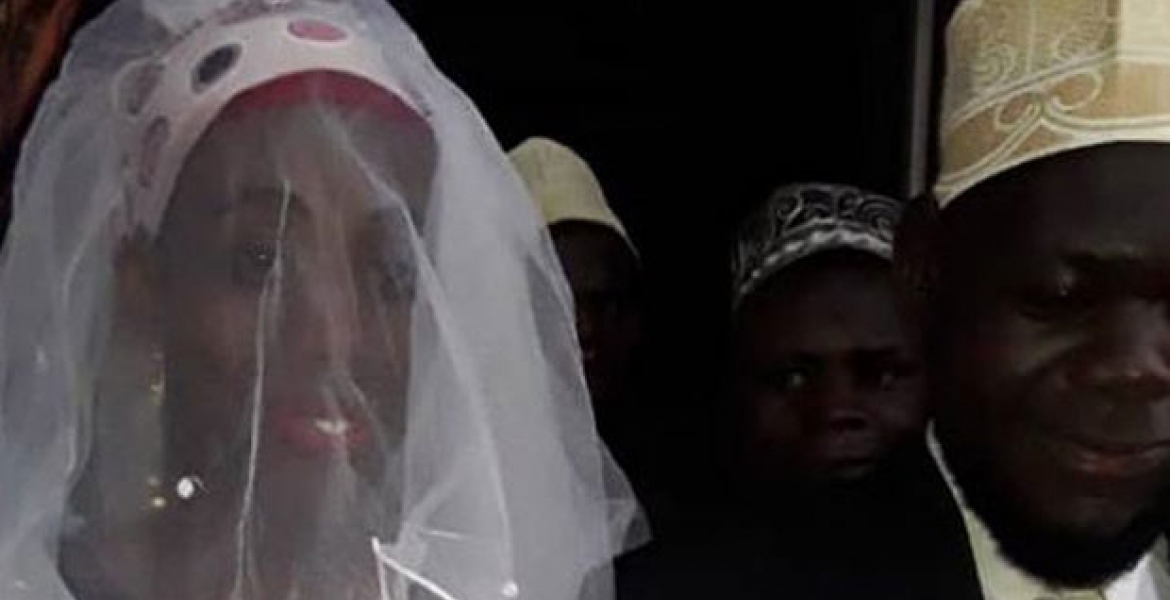 A Ugandan Imam who unknowingly married a fellow man two weeks ago in an Islamic wedding has been suspended.
27-year-old Sheikh Mohammed Mutumba, the Imam of Kyampisi Masjid Noor mosque in Kayunga District, Central Uganda was suspended in a bid to preserve the integrity of the faith, according to regional Kadhi Sheikh Abdul Noor Kakande.
Mutumba tied the knot with his 'wife' Ms. Swabullah Nabukeera after they met at the Kyampisi mosque and says he was not aware his new partner was a man until after the wedding.
 "I was looking for a woman to marry and when I landed on a beautiful girl wearing a hijab, I asked her for love and she accepted. We fell in love, however, she told me we could not have sex until I take dowry to her parents and also exchange marriage vows," Mutumba is quoted by Uganda's Daily Monitor.
Two weeks after their wedding, the couple was yet to get intimate as the 'bride' claimed she was on her period. Mutumba said that he decided to wait for the 'right time' after his new wife said she was on her menses.
During the waiting period, Mutumba's neighbor accused his newly-wedded wife of scaling over a wall separating their houses and stealing clothes and a TV set. Nabukeera was arrested after the matter was reported at Kayunga Police Station.
Kayunga District criminal investigations officer Isaac Mugera said Nabukeera was wearing a hijab and sandals at the time of his arrest.
"As the police's normal practice, a female police officer searched the suspect thoroughly before taking 'her' to the cells. However, to the shock of the officer, the suspect had stacked clothes in the bra to hoodwink that they were breasts. On further search, we discovered that the suspect had male genitals. We quickly informed 'her' husband who had escorted her to the police station," said Mugera.
Mutumba requested police to let him look at Nabukeera's genitals to ascertain that he had married a man. A shocked Mutumba raised an alarm, accusing Nabukeera of being a thief.
During interrogation, Nabukeera told police that his real name is Richard Tumushabe and that he duped Mutumba so as to get his money.  He was charged with impersonation, theft and obtaining goods by false pretense.
Nuuru Nabukeera, the suspect's alleged aunt was also apprehended and confessed that Mutumba paid dowry including two goats, two bags of sugar, a carton of salt and a Koran. She claimed that she did not know her 'niece' was male as she got to know him when he was already an adult.