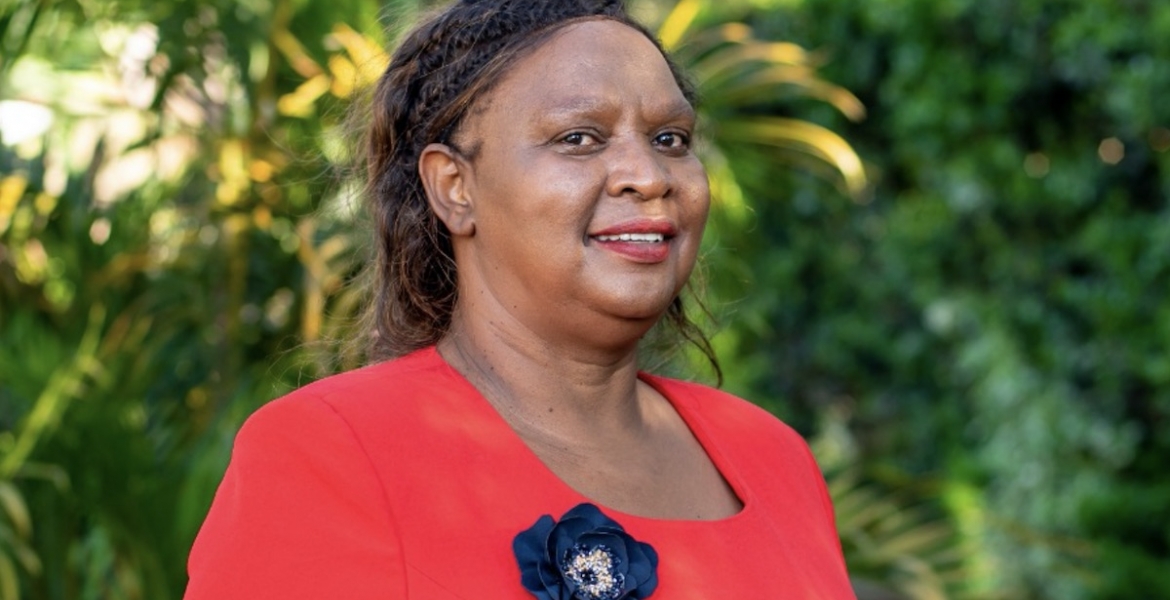 It is with humble acceptance of God's will that we announce the demise of Judy Wambui Muigai on the 12th October, 2020 after a short battle with cancer.
Daughter of Mary Gaithuya Ngugi of Limuru, Ndeiya and daughter in law to the late Eustace Njuguna and late Priscillah Waithera.
She was the wife to Danson Muigai and mother to Dr. Eustace Njuguna, Priscillah Waithera (US) and Tonny Ngugi (US). Mother in-law to Edith Kabura, Moses Kangethe (US) and Stella Njoki (US). Grandmother to Nathaniel Ndichu, Lisa Wambui, Natalia Magiri, Natasha Wambui, Lina Wambui (Kafoifoi), Chloee Jane Wanjiru Sister to GG Waweru, David Kabucho, late Benson Njoroge, Lucy Njoki, Francis Kuria, Monica Waceke, Jane Wanjiru and Late George Kimani.
Sister in law to Peris Wanjiku, Mary Wangari, late Stephen Muikamba, Late Capt. David Machang'a, Late Nancy Wairimu, late Josephine Njeri, and late Naomi Nduta.
Aunt to Antony Ngugi, Marion Nyambura, Mary Nyambura, Judy Wambui (USA), George Gatete Wambui wa Kamonde, Geoffrey Waweru (UAE), Eustace Njeri, Peris Wanjiku, Gaithuya wa Kimani, Gaithuya wa Njoroge (USA), Rose Wambui (UK) and many others.
There will be a zoom prayer meeting today October 15, 2020 at 7:00 PM. Your prayers and support will be much appreciated during this very sad moment of their lives.
"The lord Gave and the Lord has taken away, May the Name of the Lord be praised". Job 1;21
Join Zoom Meeting on October 15, 2020 at 7:00 PM: https://us02web.zoom.us/j/81382467362?pwd=Y2JVa0hjUEIwc2poaEpmU2FXenNNd…
Memorial service and fundraising:10/18/2020(Sunday) at Take Rim Park, 2214 Tar Kiln Dr, Fayetteville, NC 28304 from 2pm to 7pm.
For Finacial support:
Send Cashapp $Tonny49 CELL 302-607-1819
Zelle:302-607-1819 Tony Muigai
Contact :
Tony Muigai-302-607-1819
Priscilla Muigai: 517-414-5428