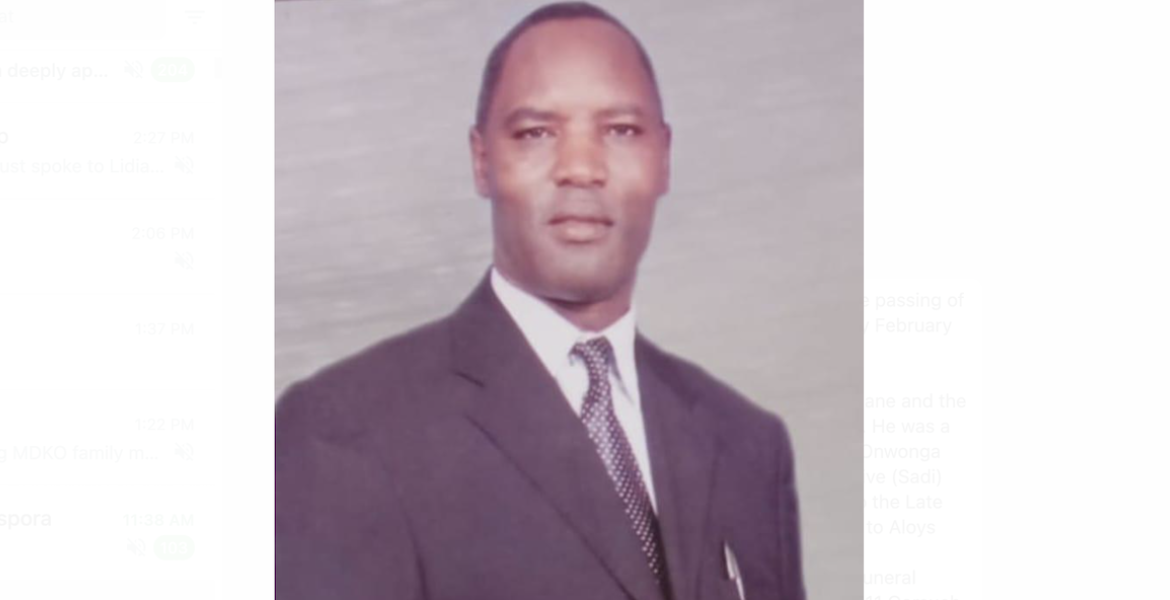 It is with humble acceptance of God's will that we announce the passing of Mr. Christopher Onwonga Onsarigo, which occurred on Monday February 13th 2023 after a short illness.
He was a beloved son of the Late Mzee Evans Onsarigo Nyambane and the Late Ruth Mong'ina Onsarigo of Kisii County, Nyaribari Masaba. He was a loving husband to Grace Onwonga and a caring father to Lidia Onwonga (Lutherville-Timonium, MD), Stine Nyaboke, Jaslaw Maya, Lordive (Sadi) Onwonga, and Brofath (Tatas) Onwonga all of Kenya. Brother to the Late Obed Nyambane and Jackline Nyaboke of Kenya, father-in-law to Aloys Kenyoru (Lutherville-Timonium, MD).
Family and friends are meeting daily for prayers, support, and funeral arrangements from 5:00 PM – 8:00 PM at Lidia's residence at 111 Gorsuch Rd. Lutherville-Timonium, MD 21093.
Viewing:
Viewing will be on 2/21/23 from 5:00 PM – 7:00 PM at Vaughn Greene Funeral Home: 4905 York Rd, Baltimore, MD 21212
Financial Support for his final Journey home to Kenya will be highly appreciated and can be sent to:
CashApp: $LidiaOnwonga
 Zelle: 443-653-2952
CashApp: $AloysKenyoru
Zelle: 443-514-4703
For more information, reach out to:
Lidia Onwonga: 443.653.2952
Aloys Kenyoru: 443.514.4703
Henry Mayaka 410.900.7817
Dickens Onderi: 717.542.2285
Paminas Mayaka: 443.652.2081