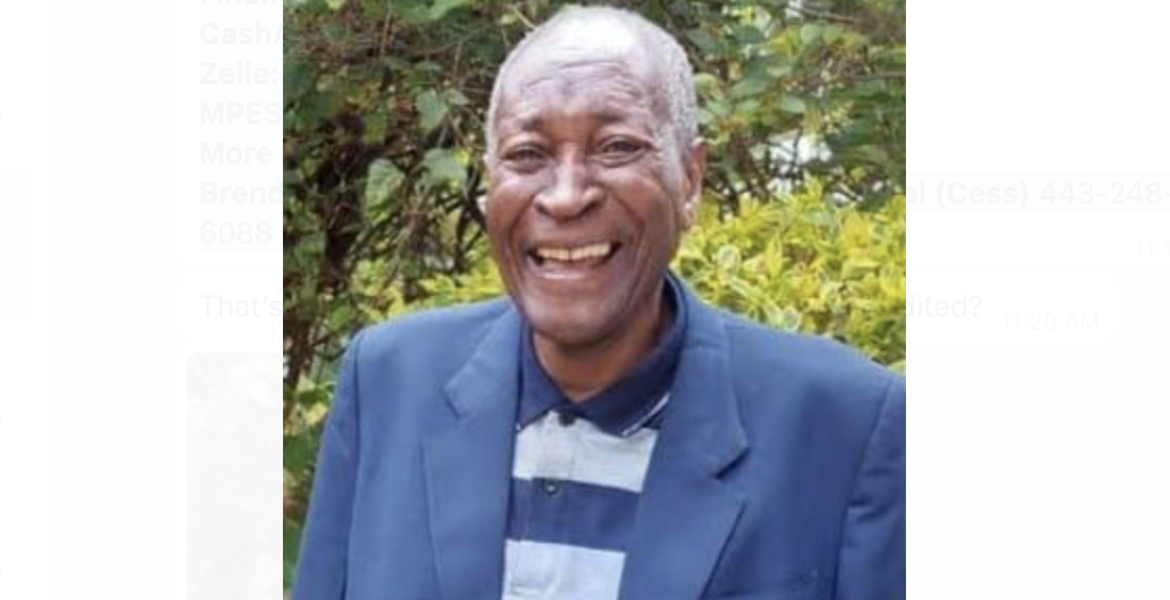 With acceptance of God's will, we announce the promotion to glory of Mr. Willy Bubba of Machakos, Kenya on Wednesday, May 24th 2023 after a long illness.
He was husband to Phoebe Bubba, Father to Bubba Ba` Lanna (Baltimore, MD), Kivuvani Bubba (Athi River, Kenya), Faith Bubba (Glen Burnie, MD), Mwanzia Bubba (Nairobi, Kenya).
He is survived by his grandchildren Maulanna Bubba, Kimaya Keller, Majee Bubba, Elek Keller.
In the US, Family and friends will meet for prayers at Bubba's residence
Dates:  Friday 26th, 2023 - More dates to come
After 5:00pm
Address: 1 Red Mare Ct, Apt C, Cockeysville, MD 21030
Prayer meeting
Sat, May 27th, 2023
4:00 - 7:00 pm
Address:
619 Donaldson Ave, Severn, MD 21144
Thereafter, meet at 7266 Mockingbird Cir, Glen Burnie, MD 21060
Financial support directed to:
CashApp: 410-709-8337 $brendakasuva
Zelle: 443-630-1977
MPESA: Eric Liyala – 0722660691
More info contact:
Brenda: 443-794-0590
Eric: 443-226-1760
Carol (Cess): 443-248-6088
Devoe: 443-600-3944