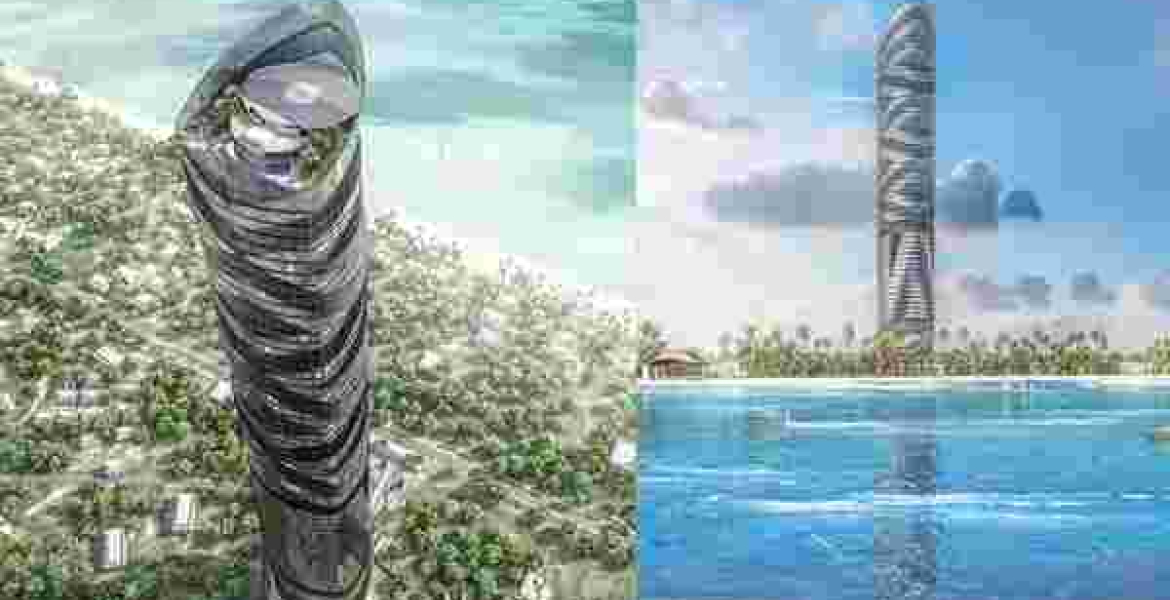 The construction of what is set to be Africa's tallest skyscraper has been opposed by Tourism Cabinet Secretary Najib Balala.
Balala argued that setting up of a 61-storey building 100 meters from the Turtle Bay beach in Watamu, Kilifi County goes against environmental regulations.
CS Balala wrote to the National Environment Management Authority (Nema) seeking to have permits issued to the developers of the skyscraper canceled.
"That 61-storey skyscraper developed on a small plot in Watamu must not be built. I have already given my objection to NEMA. If they want to build such a skyscraper, they should do it in Nairobi or Mombasa, not on the beach of Watamu," said Balala.
Balala said construction of apartments and residences near the beaches will not be allowed.
Dubbed Palm Exotjca, the tower will be 370 meters tall and will overlook Malindi Marine National Park.
The structure is designed by Rome-based architect Lorenzo Pagnini and will house luxury suites and a 24-hour casino.
The building will also be home to a 270-bed hotel, shopping mall, and a nightclub. It will further have 180 serviced apartments, office suites, a conference center, and restaurants.
The tower's developers are a consortium of investors from New York (United States), South Africa, and 89-year-old Italian billionaire Franco Rosso.
When complete, Palm Exotjca will be Kenya's tallest building eclipsing 195-meter-tall Britam Towers in Nairobi. 
It will also be taller than 223-metre Carlton Centre in Johannesburg, South Africa, which is the tallest skyscraper in Africa at the moment.