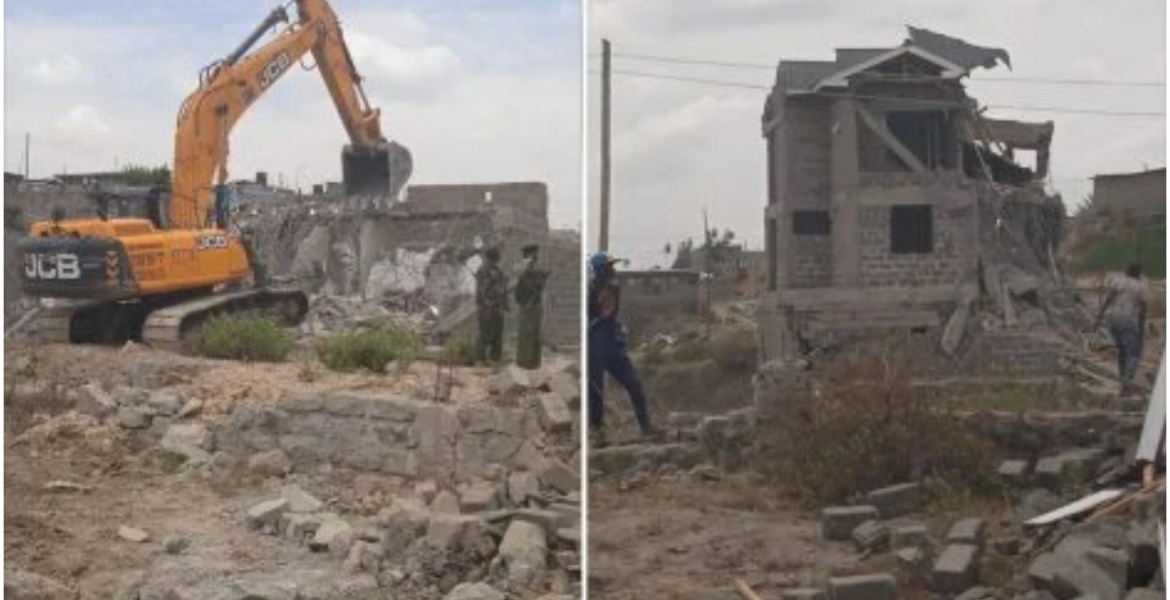 Over 5,000 people have been left homeless and counting huge losses after the government demolished their houses in Nairobi's Njiru area.
The government says the demolitions are meant to pave the way for development projects by the Nairobi City Water and Sewerage Company.
Bulldozers were deployed to flatten the homes following the expiry of an earlier notice to residents to vacate the land. Homeowners watched helplessly as the earthmovers descended on their houses, leaving a trail of rubbles and debris as it was too late to rescue anything.
The demolished structures include complete multi-story buildings worth millions of shillings while others were at different stages of construction.
"I have been residing in Njiru since 1992 and worked hard to build a house here. I have four children and a wife to feed and now we are homeless. With the economy battered, where are we going to get an affordable house to live in?" posed Benjamin Ojwang.
Makadara MP George Aladwa condemned the inhuman demolitions, stating that the government has a responsibility of protecting the rights of its citizens.
"While I welcome all the intended development projects in our sub-county from both the county and national government, it is hard to understand the motivation behind evicting people from their homes at a time when the President has announced a cessation of movement in and out of Nairobi," he said.
"I call on all elected and nominated leaders in Nairobi to unite against these inhumane, brutal, and untimely acts that clearly violate the rights of those we represent," he added.
In May last year, 8,000 residents of Ruai and Kariobangi estate were left homeless after their houses were taken down as the government moved to repossess a disputed 3000-acre land to allow for the expansion of the Dandora Sewerage Treatment Plant.