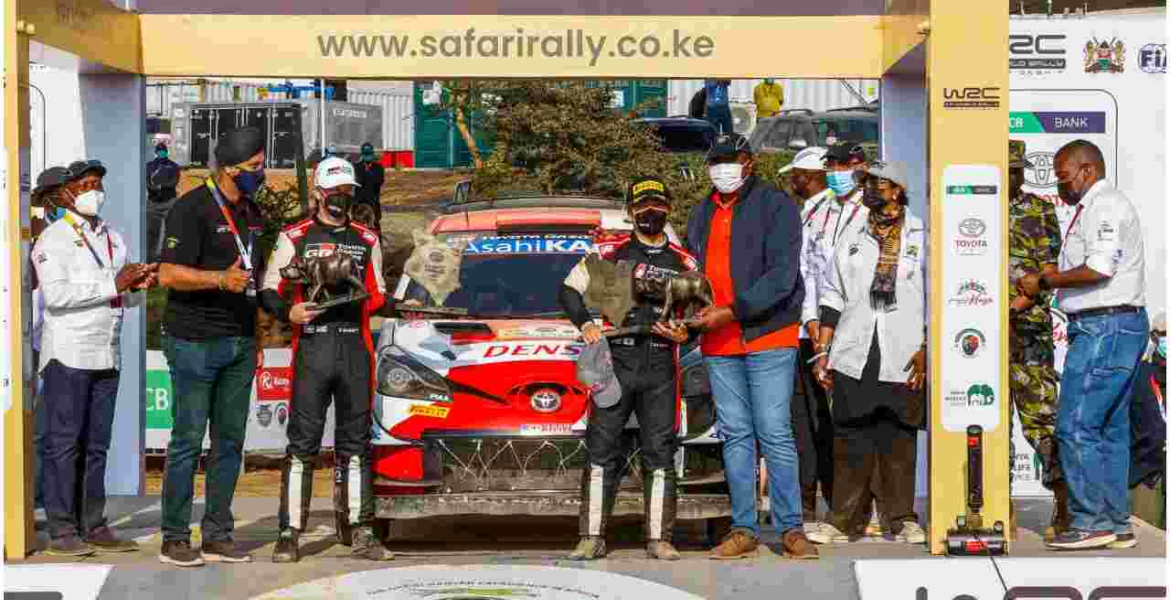 President Kenyatta has announced that Kenya will host the World Rally Championship (WRC) Safari Rally annually for the next five years.
This comes after Kenya secured hosting rights of the elite motorsport event from the International Automobile Federation (FIA) and the WRC after years of intense lobbying.
"It gives me great pleasure, therefore to announce that we have agreed with the International Automobile Federation (FIA) and the World Rally Championship (WRC) to continue hosting the Safari Rally in Kenya, every year until 2026," Kenyatta announced on Sunday.
The president said the government will immediately commence preparations for next year's WRC Safari Rally.
He announced the news at the Kenya Wildlife Service Training Institute (KWSTI) in Naivasha where he presided over the presentation of prizes to winners of the 2021WRC Safari Rally.
French driver Sebastien Ogier won the grueling three-day event followed by his Toyota teammate Takamoto Kasutsa of Japan and Hyundai's Ott Tanak of Estonia.
At position seven, Onkar Rai was the highest-ranked Kenyan driver followed by Karan Patel and Carl Tundo in 8th and 9th positions respectively.
"I am proud to say that after a 19-year-long pause, the Safari Rally is back home! Our efforts have paid off. We have staged a remarkable 2021 World Rally Championship (WRC) Safari Rally that has challenged both man and machine, and which will be remembered for many years to come," said Uhuru.
 "We dreamed and we delivered. We planned and we succeeded. Through all of our collective efforts, it is now certain that 'the greatest show in motorsport in Africa' will continue to thrill and inspire long into the future."
Kenyatta had earlier been accompanied by ODM leader Raila Odinga, Wiper's Kalonzo Musyoka, and Nakuru Governor Lee Kinyanjui at the Power Stage Finish of the WRC Safari Rally at the competition's Hells Gate Circuit.