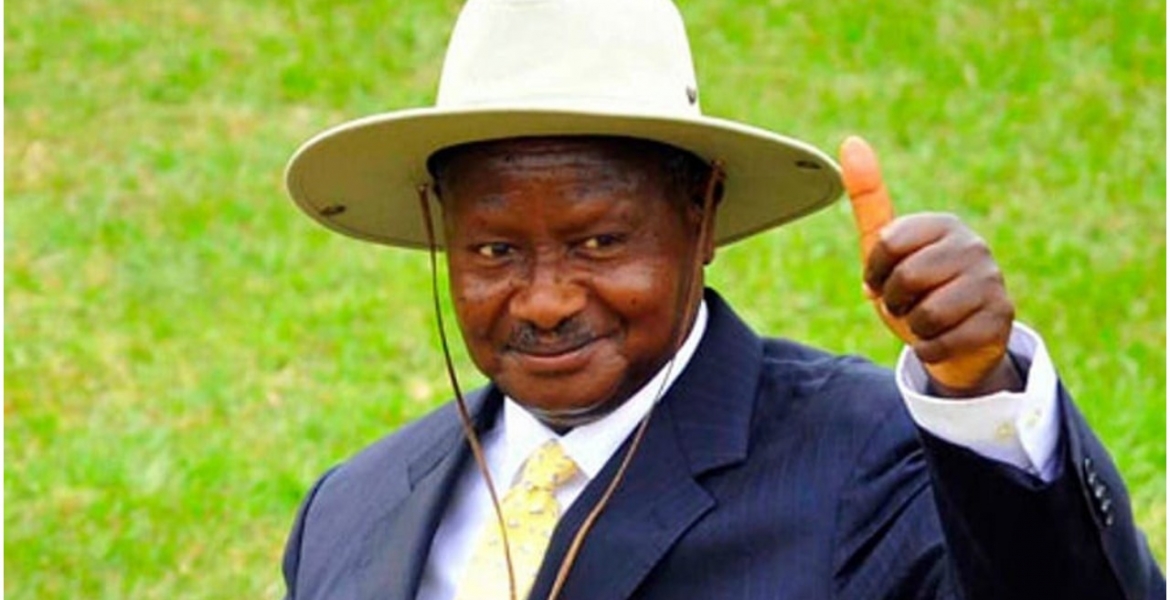 Uganda's long-serving President Yoweri Museveni has been re-elected for another five-year term.
Museveni was declared the winner of Thursday's presidential election by the country's Electoral Commission (EC) on Saturday.
The 76-year-old garnered 5,851,037 votes (58.64 percent) ahead of his closest rival Robert Kyagulanyi, alias Bobi Wine, who got 3,475,298 votes (34.83%).
"The electoral commission declares Yoweri Museveni elected president of the Republic of Uganda," EC Chairman Simon Mugenyi Byabakama announced.
On Friday, Wine termed the presidential election as "the most fraudulent election in the history of Uganda." He accused Museveni of fabricating the results even as he urged Ugandans to reject the outcome.
The singer-turned-politician said his residence in the capital, Kampala was surrounded by hundreds of soldiers who blocked him from leaving.
"None of these military intruders is talking to us. We are in serious trouble. We are under siege," Wine tweeted.
Deo Akiiki, the deputy spokesman of the army told Reuters that the officers at Wine's house were there to protect him from any danger.
"Candidates are special people. We are protecting him and cannot let random people access his premises. So they might be preventing him in the interest of his own safety," he said.
Museveni, who has been in power for 35 years, has pledged to continue delivering stability and progress.