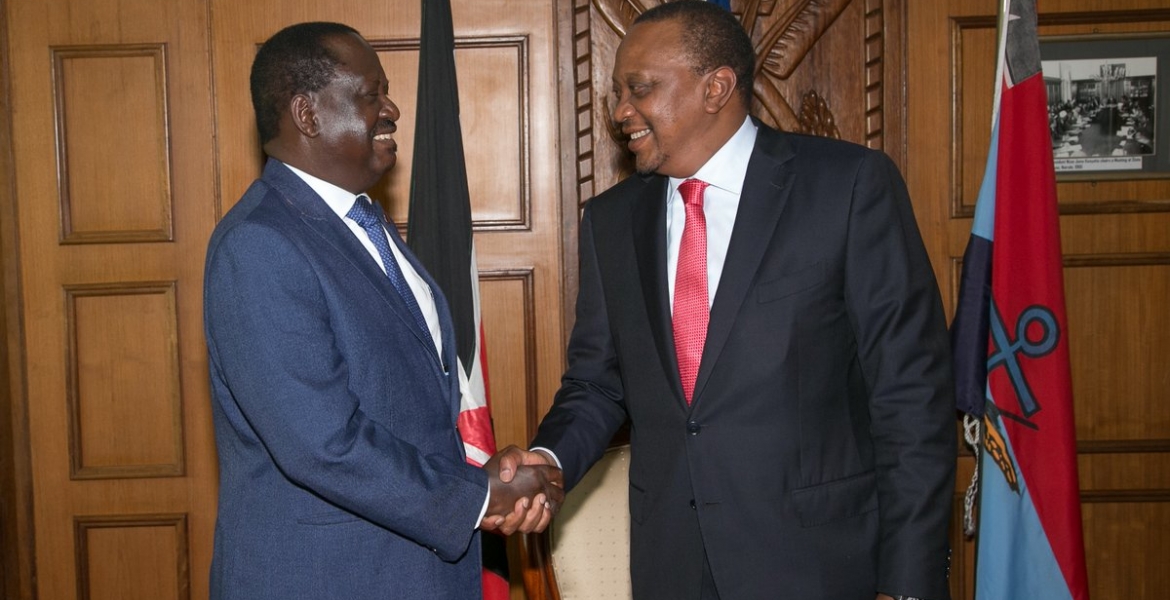 The Kenya Diaspora Alliance (KDA) has hailed President Kenyatta and Opposition leader Raila Odinga over last Friday unity pact.
In a statement issued by KDA chairperson Shem Ochuodho on Saturday, the group said the move will reunite Kenyans, heal wounds, and take the country back to the path of cohesion.
"Simply put, 'The Kenya We Want' must meet two minimum thresholds to be meaningful and successful: inclusivity and home-grown," part of the statement read.
"This is a lifetime opportunity to lift Kenya out of poverty and joblessness, and in the spirit of the UN sustainable development goals (SDGs), no-one should be left behind. All shades and faces of Kenya must participate in and own this process," Ochuodho said.
"We recognise that Kenya isn't an island and is part of the community of nations. We therefore expect friends of Kenya to stand with us in this historic journey to the end."
Ochuodho said the group will reach out to Kenyans living abroad and rally them behind the unity process initiated by the two. The Uhuru-Raila unity agreement has earned praise both locally and internationally and has been described as state-manly.