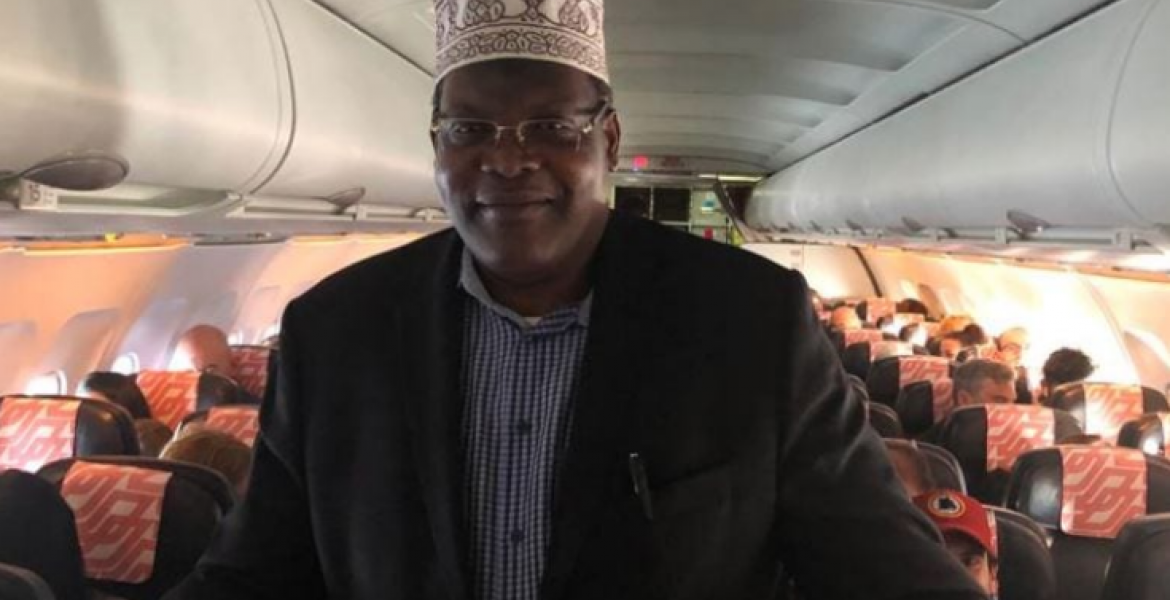 After spending hours at Tegel Airport in Berlin, Germany  Miguna Miguna has finally boarded a Nairobi-bound flight.
In a tweet on Tuesday evening, Miguna announced he had been cleared to travel and will land at Jomo Kenyatta International Airport (JKIA) on Wednesday at 9:45 am local time.
"A Kenyan by BIRTH and RIGHT. Kenyans are not slaves. Freedom must come through the fearless the pursuit of truth and justice. See you in Nairobi," wrote Miguna.
"Unbowed! Dynamic. Resourceful. Arrival: JKIA, on Wednesday, Jan. 8, 2020 at 9:45 a.m."
He added: "Patriots: Blame the rogue despot for the desperate, cowardly and illegal red alert. Blame the despot for the continued disobedience of multiple court orders. @lufthansa is an accomplice but not the primary offender. Viva!"
His return to Kenya had been earlier in the day thrown into uncertainty after he was barred from boarding a Lufthansa flight from Frankfurt to Nairobi over a red alert allegedly issued by the government of Kenya. The alert allegedly directed the airline against flying Miguna to Kenya or any other African nation.
"I am at the Lufthansa check-in and they are saying the Kenyan security has blocked me from entering Kenya. In fact, the Kenya Government has demanded that Lufthansa must refund my fare. They have demanded that Lufthansa should not fly me into any other African country, either," Miguna told Hot 96 FM via phone on Tuesday morning.
"Lufthansa flight manager is saying that the Government of Kenya must send official communication to Lufthansa at Frankfurt office before I can be allowed to fly to Kenya or any other African country."
Miguna was deported for the first time on February 7th, 2018 and for the second time on March 29th, 2018 after he attempted to get back into the country.