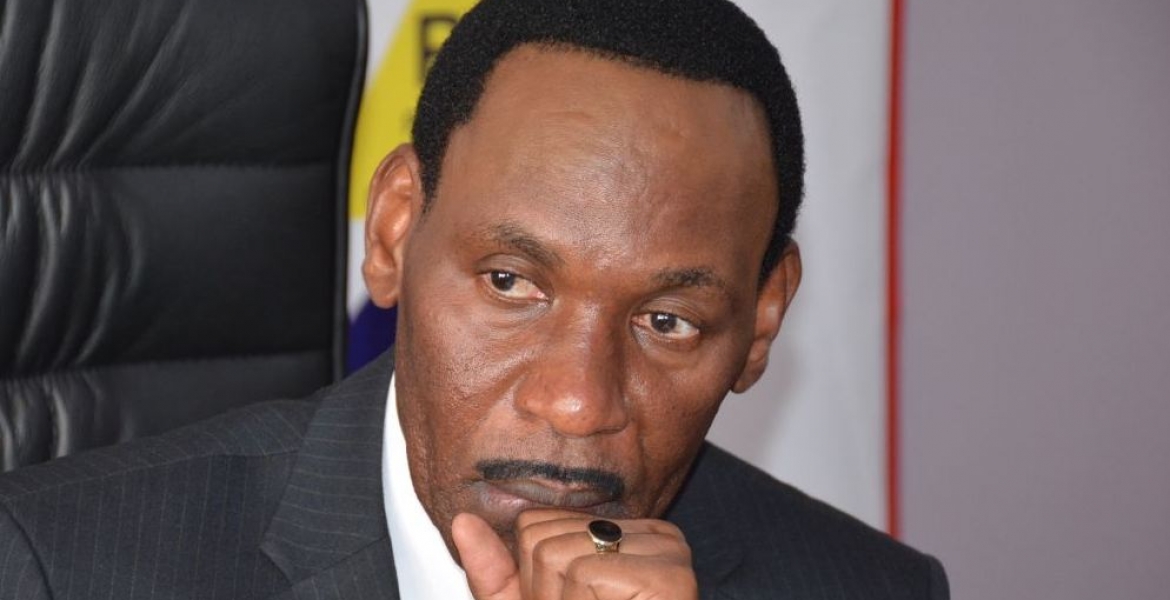 Kenya Film Classification Board (KFCB) CEO Ezekiel Mutua has angered Kenyans on social media after he called them out for hating on their leaders.
Mutua, nicknamed 'Kenyan moral policeman', took to Twitter on Friday to implore Kenyans to change their attitudes towards elected leaders and instead support and pray for them.
"No country has ever progressed by hating its leaders. If you don't like them, change them. But once you elect someone into office, for heaven's sake, support them, pray for them and do your part as a citizen to contribute to the development of your country," Mutua wrote on Twitter.
But his tweet did not augur well with many Kenyans online who accused their leaders of abandoning them in the hour of need, being greedy and stealing taxpayers' cash. 
@JohnRoyMwaniki said: "Why should we support and pray for leaders who show no love for their people? Why don't our politicians reciprocate when we elect them into office by doing the right things? Instead, they immediately start stealing from us. Bure Kabisa!"
@RNgeno4real wrote: "We can't pray for people making stupid decisions… This is not the 19th century … We, as citizens, pay a lot of taxes… I am an overtaxed citizen who needs accountability not pray for the leaders…  Someone steals and you ask me to pray for them? That is hogwash."
@Omweri_Robin noted: "No country has progressed either by having leaders who are thieves, looters, corrupt etc. Taking advantage of a corrupt judicial system to clear individuals who don't meet [requirements of] Chapter 6 of the Constitution should not be blamed on citizens! Does voter bribery ring a bell?"
@KiarieAc said: "We got tired of respecting some of them…Leaders who steal from the starving and sick in the name of enriching themselves?"
@WahwaiP said: "Politicians elected into offices earn respect… They don't demand to be respected.  You can't support a known warlord and a corrupt crook."
@NickMungai3 stated: "Don't call it hatred… Actually, we are wise… Wise people hate bad governance. We do no hate them, we hate their actions the way we hate sin."
@Wuodabiero said: "Support has to include holding them accountable. And calling them out loudly when they're not doing right."