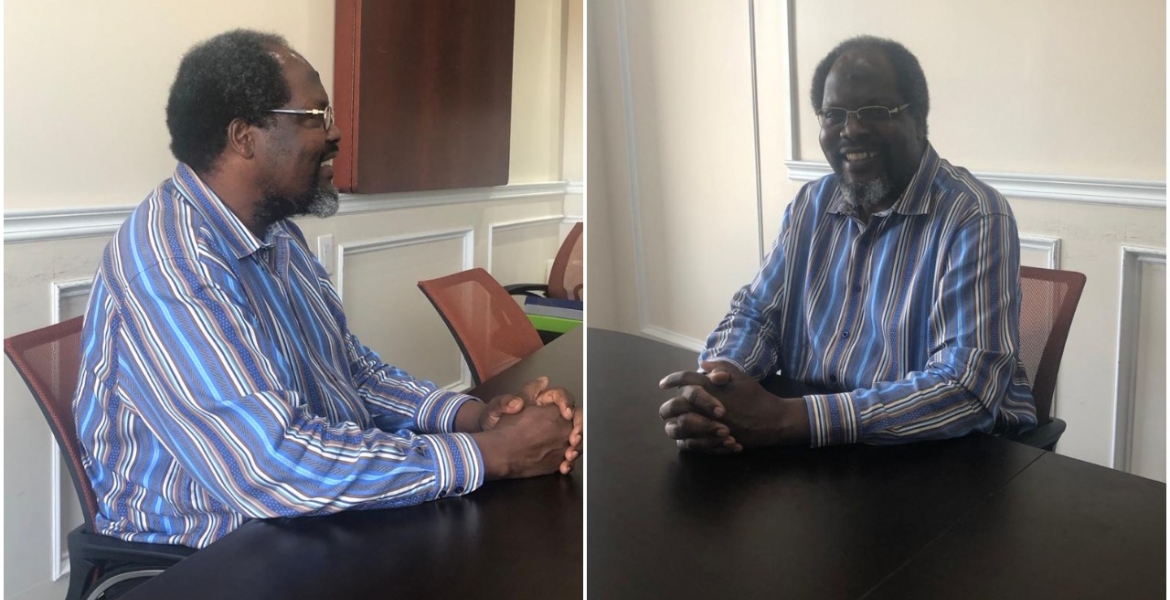 Kenyan-Canadian lawyer Miguna Miguna on Saturday set internet abuzz after he posted photos of himself without his signature cap.
Miguna in a tweet said he was fulfilling the promise he made to "despots and their zombies" who have been demanding to see his head.
"Promises Made, Promises kept. Despots and their zombies have been demanding to see my head. Here it is. I celebrate Hezekiah Ochuka Raballa Day – August 1st – and join his family in demanding the location and exhumation of his remains for a proper burial," Miguna captioned the photos.
Miguna, who was deported to Canada in 2018, always appears in public wearing the cap and many Kenyans say they have never seen him without it.
The photos elicited mixed reactions from Kenyans on Twitter, attracting over 1.5 likes and over 300 comments and retweets in less than 2 hours. Below are some reactions from his fans.
@DM_simiyu said: "Mzee mwenyewe, I can see where your wisdom originated from, Viva!"
@teecollections6 noted: "looking great general. you are very wise and you are an inspiration to me #viva."
@EdwinKa30176625 tweeted: "Kumbe ata ni kofia inakuzeeshanga, you look younger general."
@alamoody07 wrote: "Grey is golden General, not all lucky to live to until their heads start showing grey, one ought to grateful to the Almighty, unlike others who apply kiwi and dye, you have embraced yourself,  Proud of you Daktari. Long live the General 💪."
@WMumia stated: "Weweeeee it is my first time i ve seen and i just like it. Resembles @DrMukhisaKituyi."
 
@FaizMonago quipped: "General what is significant is what is in the head not its shape, size or appearance."
@mainajeffither said: "I wish you ever remained without the Hat ... Great Man and Visionary Come back home."