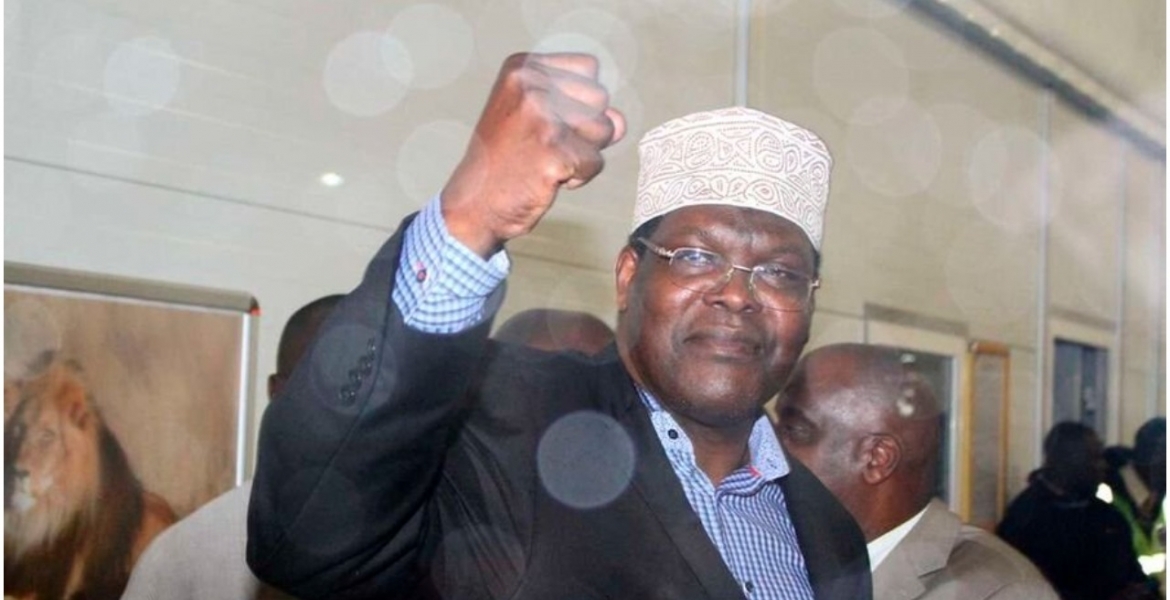 Former Chief Justice Willy Mutunga has asked the government to allow lawyer Miguna Miguna to return to the country.
Speaking on Tuesday, Mutunga stated that no person is above the law, adding that court directives must be obeyed by everyone regardless of their status or position.
"Miguna has a court order that grants him safe passage into the country. Ideally, he should be able to enter and leave the country as he pleases but that is not the case," said Mutunga.
He added: "The government has put a red alert notice on him and as such, no airline can fly Miguna home. The regime should act in a civilized manner and lift the red alert so that the court order can be enforced."
Mutunga further castigated the government for failing to pay the compensation package awarded to Miguna for damages made to his home when he was being forced out of the country.
"The issue is not whether people like Miguna or not. His predicament can happen to any of us.  These court orders have to be followed through. The judiciary doesn't have the capacity to enforce them. It is the government that should do it and so it puts the judiciary in a very dangerous situation where people see it as a toothless institution," he noted.
Miguna was forcefully removed from the country in February 2018, days after his arrest over his role in the mock swearing-in of ODM leader Raila Odinga as the 'people's president' on January 30th that year.
He tried to return to the country on March 26th, 2018 but was denied entry, detained at JKIA, and later forced into an Emirates Airline flight to Dubai.