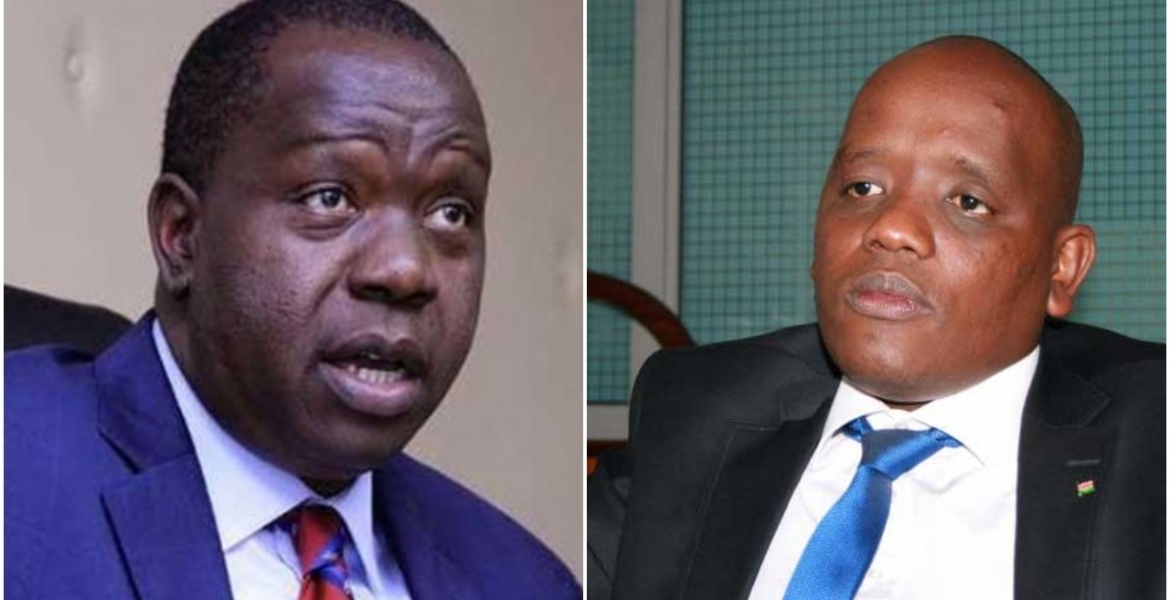 Digital strategist Dennis Itumbi has written to Ethics and Anti-Corruption Commission (EACC) decrying the delayed investigation into the loss of Sh1.5 billion public funds in the Ruaraka land saga.
In a letter to the anti-graft agency, Itumbi maintains that two public primary schools namely Drive In Primary and Ruaraka Primary are built on public land and ought not to have been compulsorily acquired.
He accuses EACC of failing to produce water-tight evidence despite a directive of the Director of Public Prosecution to include officers from the Directorate of Criminal Investigations and the Land Fraud Department in the investigation against former Interior CS Fred Matiang'i and other suspects.
Itumbi claims the probe has dragged on for over three years, with no progress made in the case given his first audience with EACC was on October 5th, 2020.
He gave the EACC seven days to inform him of the progress made in the investigation, failure to which he will pursue legal action.
In November 2020, a Nairobi court dismissed an application by Itumbi seeking to privately prosecute Matiang'i over the Ruaraka land scandal.
Chief Magistrate Douglas Ogoti ruled that Itumbi's application failed to meet the constitutional and statutory threshold. Ogoti explained that exhibits presented in court by the applicant did not meet the admissibility test as stipulated in the Evidence Act.
In his application, Itumbi claimed Matiang'i oversaw the illegal payment for the 13.5-acre parcel of land which led to the loss of taxpayers' cash amounting to Sh1.5 billion.
He added that Matiang'i initiated the process of compulsory acquisition of part of L.R No. 7879/4 situated in Ruaraka for the benefit of the two public schools.
Itumbi accused Matiang'i of disregarding the recommendations of a Quality and Standard team, which established that the land in which the two schools sit was public land and no compensation should be paid.
In 2018, two companies owned by Nairobi businessman Francis Mburu were paid Sh1.5 billion by the Ministry of Education, through the National Land Commission, as compensation for the land. Matiang'i was in charge of the Education Ministry at the time.
In 2019, the High Court ruled that the property is public land, hence the compensation was illegal.