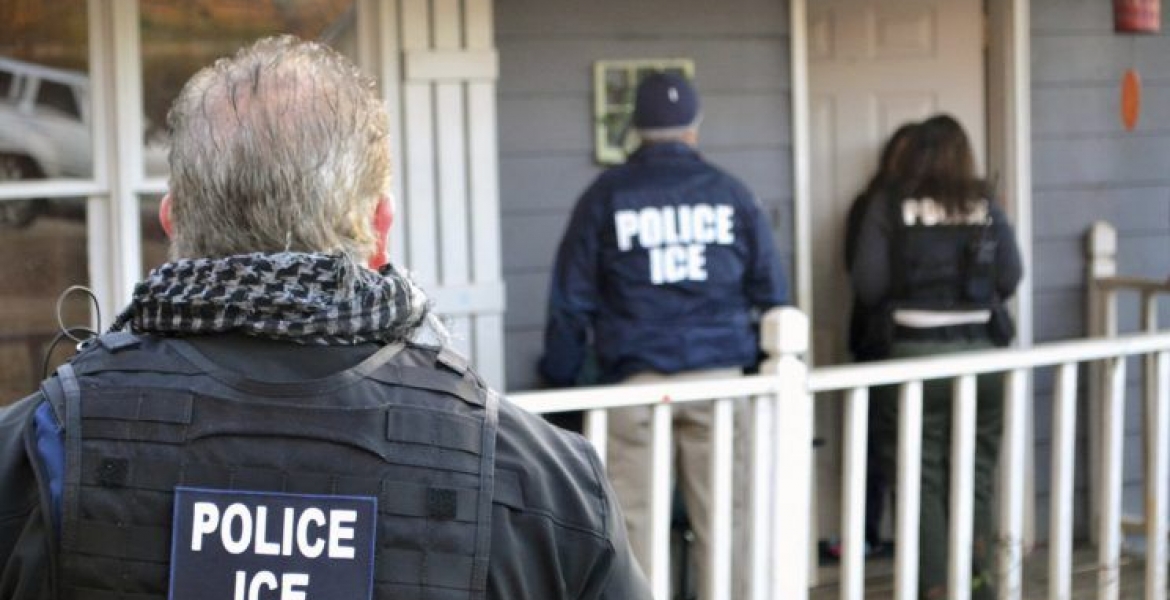 U.S. Immigration officers arrested five people on Wednesday in Lawrence, New Hampshire when they showed up for green card interviews at the U.S. Citizenship and Immigration Services (USCIS) office, reports WBUR radio in Boston.
At least three of those arrested were in the process of becoming permanent residents and had shown up at the immigration office for scheduled interviews.
Brian Doyle, an attorney for one of the people, said his client, a Brazilian national, had a prior deportation order but had since married a U.S. citizen who then petitioned for her green card. Doyle says the client, who has no criminal record, showed up at the interview with her husband only for ICE agents to enter the office and arrest her after the conclusion of their 40-minute interview. Doyle says this is an example of the difficult situation for many immigrants living in the country illegally, who are forced to weigh the costs and benefits of keeping an appointment with an immigration official in light of new deportation priorities set by President Trump.
"Now, they're in a sort of catch-22 where, 'All right, I'm being called in for this interview. I want to have this first step approved.' If they don't show up, it's what's called abandoned ... USCIS just sort of assumes that they don't want to go forward with it," Doyle said. "But now, if they do show up, trying to take that first step and they're detained, it can lead to them being removed."
Doyle's client has been in the United States for more than 15 years, is a business owner, and a mother of three US-born children. She also has no criminal record.
ICE said in a statement that they were "responding to an investigative tip" and that the five individuals had final removal orders issued by a federal immigration judge. "All five will be held in custody pending removal from the United States," the statement read.
Immigration advocates say while ICE has the authority to detain and remove individuals under these circumstances, the new Trump administration seems to have shifted from the previous administration's priority of focusing on criminal aliens.  "What this means is that people who are eligible to obtain their green card in the United States, who are following the law, who are following the rules, who are doing what the government is instructing them to do, are going to be too terrified to show up and follow through with the process," said Susan Church, who heads the New England chapter of the American Immigration Lawyers Association.