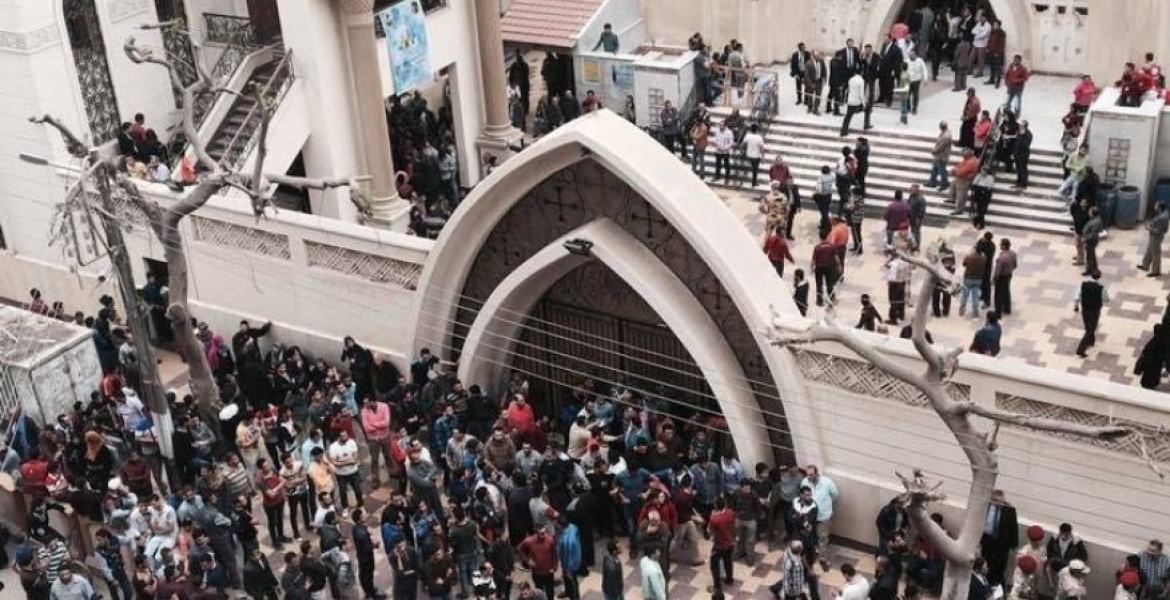 At least 37 people were killed and about 100 others injured in two separate Coptic church bombings in Egypt as worshipers were celebrating Palm Sunday.
The first attack left 26 people dead and about 71 others injured at Saint George Church in the Nile Delta city of Tanta.
The second explosion hit Saint Mark's Cathedral in Alexandria, killing at least 11 people and injuring 35 others. The attack happened after Pope Tawadros II, leader of the Coptic Church, had just finished conducting service. He escaped unhurt according to witnesses.
ISIS, who had earlier warned that it would attack Egypt's Christians, claimed responsibility for both attacks.
Egyptian Prime Minister Sherif Ismail condemned the attacks, saying the government will resume efforts to eradicate terrorism.
Pope Francis, while marking Palm Sunday in St Peter's Square, expressed "deep condolences to my brother, Pope Tawadros II, the Coptic church and all of the dear Egyptian nation." Pope Francis is due to visit Cairo on April 28th to show solidarity with the country's christian community.
Coptic Christians have been accused of having helped overthrow former president Mohamed Morsi in 2013, and have faced several attacks since then.