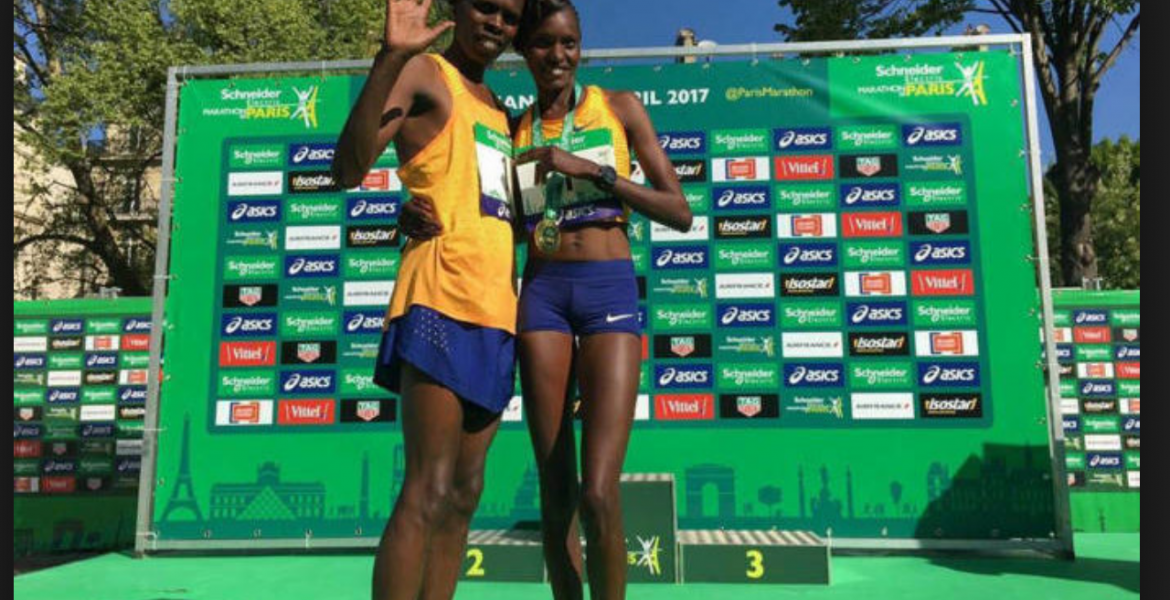 A Kenyan husband and wife won the 41st Paris Marathon on Sunday, with Paul Lonyangata winning the men's race and his wife Purity Rionoripo the women's race.
Lonyangata, 24, won then men's race in a time of 2:06:10. Second and third place winners were also Kenyan, Stephen Chebogut finishing in a time of 2:06:56 followed by Solomon Yego in 2:07:13. "I feel good now as my aim was to come here to win," said Lonyangata after the race.
The women's race was a 1-2-3 finish for Kenyans, with Rionorigo, 23, setting a personal record of 2:20:50. Fellow Kenyans Agnes Barsosion (2:21:02) and Flomena Cheyech (2:21:23) followed in second and third place respectively. "I'm so happy, it's a great day for me to win and to beat my personal best," said Rionorigo after the win.