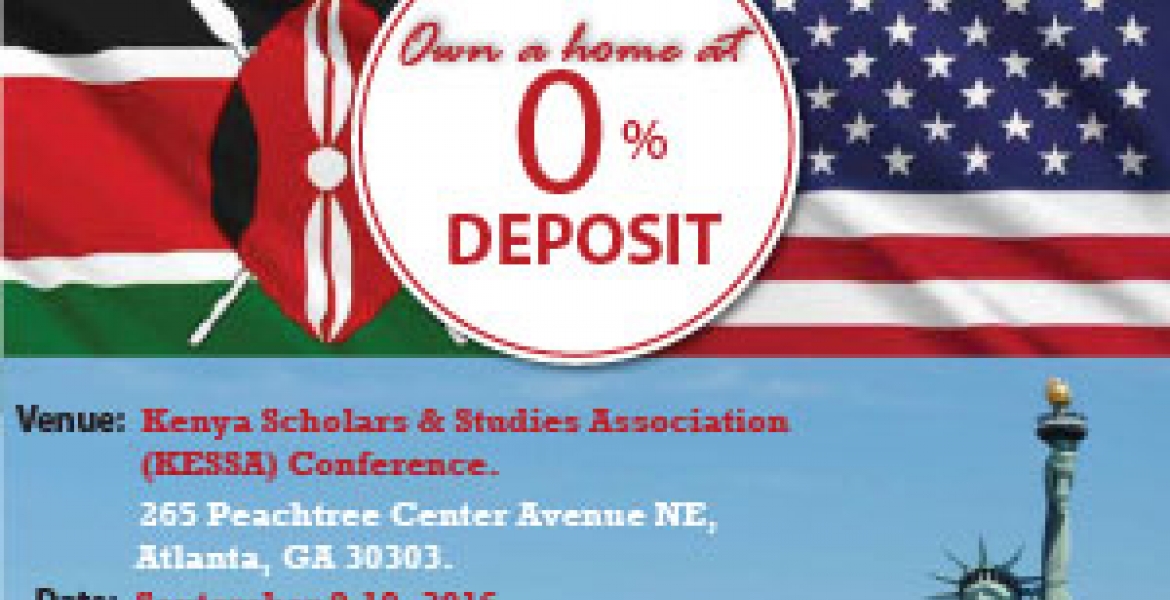 Kenyan Real Estate giant Kingspride Properties will be exhibiting at the Kenya Scholars and Studies Association (KESSA) conference this weekend in Atlanta, Georgia.
The conference takes place September 9th-10th, 2016 at 265 Peachtree Center Avenue, Atlanta, GA 30303.
Stop by Kingspride's booth to learn about the exciting investment opportunities available in Kenya in the Real Estate sector.
For more information about KingsPride including investment opportunities call +1 469-209-2090 or +254 708 085 909 or visit www.kingsprideproperties.co.ke
For more information about the KESSA conference visit www.kessa.org