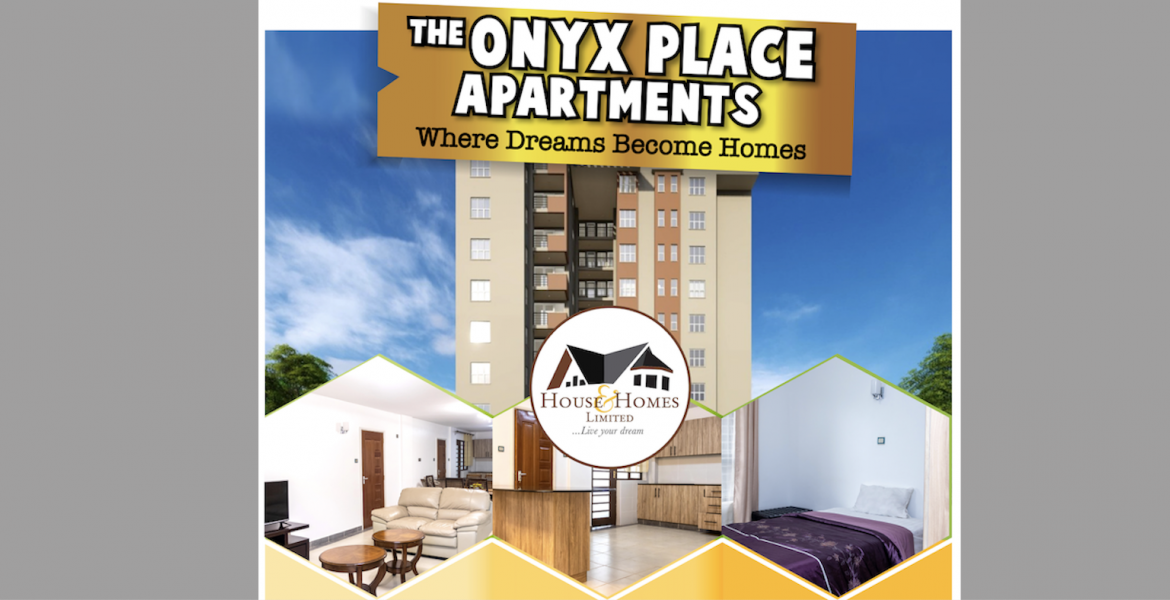 We at House and Homes Limited are glad to introduce the Onyx Place Apartments. This development targets the sharp investor, able to successfully aim for a return of over 10% per annum. Waiyaki Way presents the investor with the best choice as the road is opening up the area for greater fortunes.
The Onyx place apartments is well appreciated by potential investors as the returns are well defined. When you invest before the completion date (end of July 2021) you shall enjoy greater discounts on our cash payments.
To safe guard the investor's funds in regards to completion delay, we as House and Homes Limited have taken a Bank Guarantee ensuring that ALL your funds are safe and secure. The bank guarantee has been issued by reputable local banks to safe guard on the promise made to potential investors such as you. This way we guarantee you that investing in The Onyx Place Apartments is your safest bet.
These Apartments will have a 10% annual return and will have an annual 2-3% increment rate on asset value. If you decide to invest with us, you are definitely assured about reaping capital gains as the project is going to appreciate with the high potential growth for infrastructural developments and also rise in economic growth around the area.
The Onyx Place is located off Waiyaki Way on Mukiri Road, with an urban feel and natural ambiance for those who appreciate a lifestyle of quality and comfort. The project consists of 64 units sitting on a 3/4 acre of land. The apartments consist of 3 bedrooms without an SQ, with a plinth area of 135 Sqm (1453.13sqft) and 3 bedrooms with an SQ, with a plinth area of 145 Sqm (1560.77sqft).
Amenities
Two allocated parking slots per unit, and Ample visitors parking
Playing area for the children
Borehole with fresh water and solar water heating
Direct connection to sewer line
CCTV and electric fence
Introductory Price
Type 1 - Three (3) Bedroom with SQ - Kes. 10.45 M
Type 2 - Three (3) Bedroom without SQ -  Kes. 9.9 M
Invest in The Onyx Place Apartments, where ALL deposits are guaranteed by reputable local Banks and you get to earn a return of over 10% per annum.
To invest