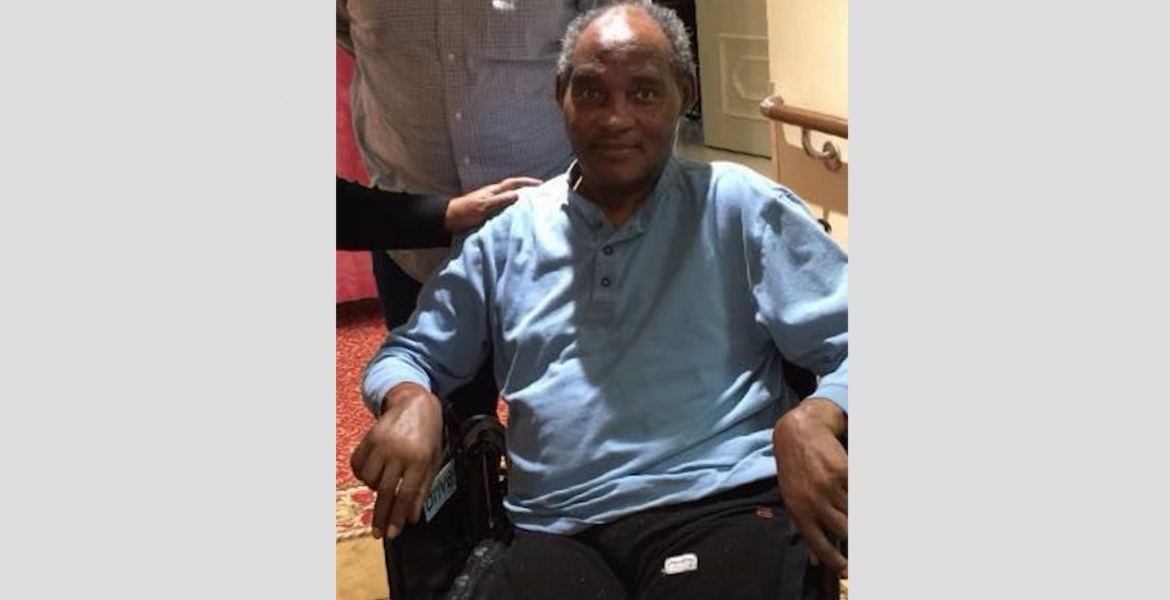 A Kenyan man has been admitted at a medical Assisted Facility in Wayne, New Jersey for the last two years after sustaining serious injuries in a car accident. Almost as equally as sad is that up until a few days ago when his case was publicized on social media, Bernard Wambui Mumo had not received a single visitor in his last two years at the Atrium Post Acute Care of Wayneview.
Bernard suffered both physical and mental injuries from the accident and as a result, he is confined to a wheelchair and has very limited memory. Other than his name and the fact that he is Kenyan/Kamba, he does not recall anything else about himself or anything.
Those who know him say Bernard used to be a photographer in the New Jersey and New York area in the 1980s and 1990s.
Anyone who may want pay Bernard a visit at the facility and cheer him up is requested to call +1 973-305-8400 or +1 973-277-8752. You can also get in touch with Jack Kilonzo through his facebook account.
Atrium Post Acute Care of Wayneview is located at 2020 Route 23 North, Wayne, New Jersey 07470.