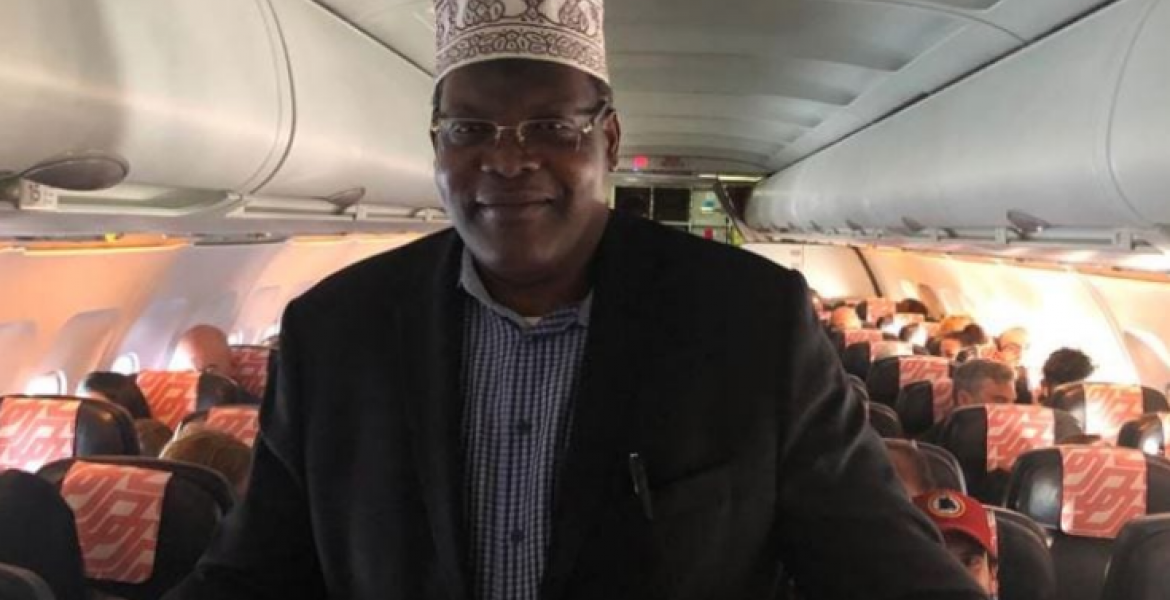 Miguna Miguna claims that his botched return to Kenya has cost him more than USD30,000 (KSh3 million).
Miguna, who was slated to arrive in the country from Canada on Tuesday, January 7th, is presently stuck in Germany after Lufthansa and Air France blocked him from traveling to Nairobi over a red alert issued by the Government of Kenya. The said alert allegedly warned the airlines against flying Miguna to Kenya or any other African nation.
In an email interview with Daily Nation on Monday, Miguna said he has spent a whopping Sh3 million on accommodation, meals, travel, and communication in European cities after he was barred from traveling to Kenya.
Miguna, a lawyer by profession, particularly singled out Berlin, saying life is very expensive there, with a decent hotel costing between 120 and 200 Euros (Sh13,500 and Sh22,500) per night.
"For the eight days... in Berlin, I've spent more than 2,000 Euros (Sh225,450) on accommodation and food," he said.
He added: "I used about $2,500 (Sh250,000) to travel to Switzerland, Austria, and France in search of alternative means of transportation to Kenya, only to discover that the illegitimate regime of Uhuru Kenyatta has issued red alerts to all airlines using the Kenyan airspace."
Miguna was deported to Canada for the first time on February 7th, 2018 and for the second time on March 29th, 2018 after he attempted to get back into the country.