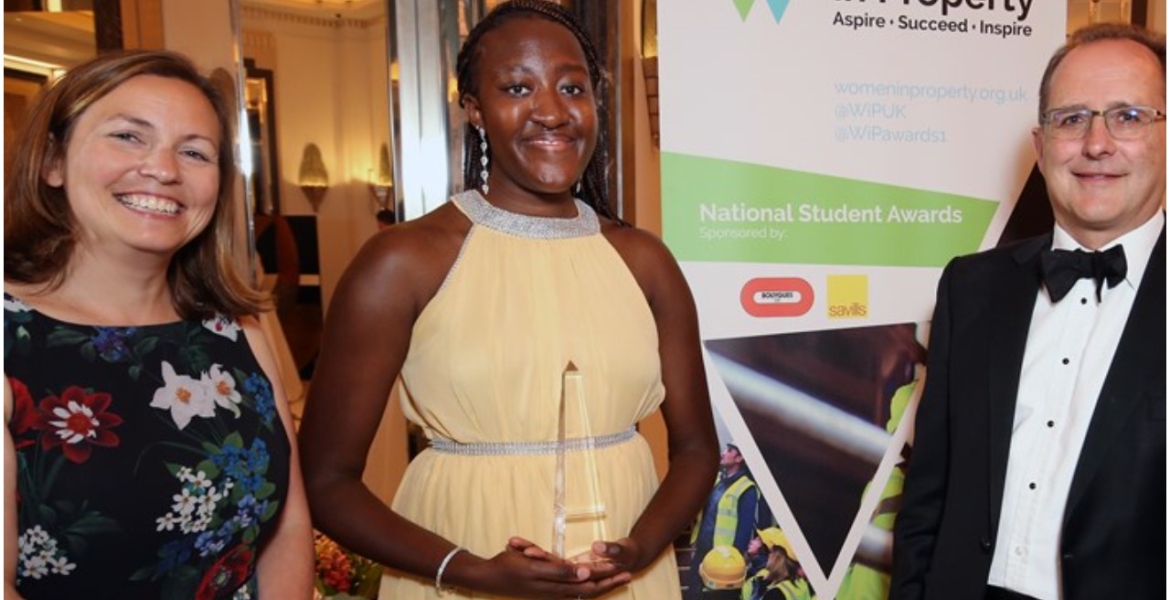 A 21-year-old Kenyan-born university student was declared the winner of a top students' competition in the UK.
Charity Zawadi Mwambeyu, a second-year civil engineering student at the University of Bristol, beat 12 other finalists to take the top spot in Women in Property's National Student Awards.
Zawadi, who was put against other students also in their second year of a built environment degree, made it to the 'best of the best' finals after winning the South West competition earlier this year.
The 13 regional winners appeared in front of a panel of industry professionals to talk about a specific piece of coursework and their career aspirations.  
119 students from 54 UK universities entered the awards this year, with 13 sailing to the final round. The awards were set-up to recognize and inspire young female talent into the industry.
The judges described Zawadi as "having great maturity and professionalism, confidence and humor, and a real serenity and depth about her."
"She gave very well-structured responses to our questions and, in our view, embodied the potential for an alternative way of leadership," the judges said.
They added: "We were wowed by her comments, for example 'great things never come from staying in your comfort zone', and adopting Verna Myers' quote – 'Diversity is being invited to the party but inclusion is being asked to dance'."
Zawadi, who hails from Eldoret, was presented with a trophy, a cheque of £1,000, membership of Women in Property and access to its acclaimed mentoring program.
"My journey through the Awards program would not have come this far if I did not take a chance on myself. Because of the self-confidence I have grown into over the course of the process, I am able to appreciate how many doors this opportunity has opened. Whenever people doubt themselves and ask 'why me?', they should instead ask 'why not me?'," said Zawadi.