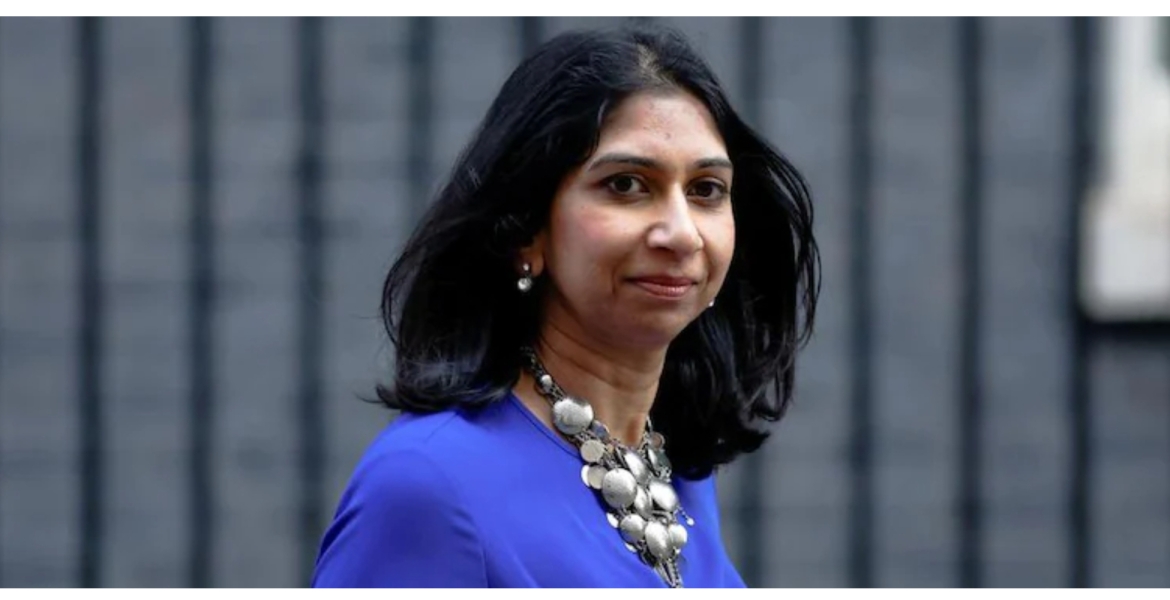 UK Attorney General Suella Braverman has declared interest in succeeding Boris Johnson, who stepped down as leader of the Conservative Party on Thursday, making way for a new Prime Minister.
Johnson, who resigned following a revolt within his Conservative Party, said the process of choosing a new prime minister "should begin now", saying the timeline will be announced next week.
"It is clear now the will of the parliamentary Conservative Party that there should be a new leader of that party and therefore, a new prime minister," Johnson, who is not planning to leave office immediately, announced.
"I've today appointed a cabinet to serve, as I will, until a new leader is in place," he added.
In an interview with the Guardian on Thursday, Suella said she would be honored to be the next UK Prime Minister, promising to amend the Johnson administration's wrongs.
"…I love this country, my parents came here with absolutely nothing, and it is the Britons that gave them hope. And to serve as the Prime Minister will be the greatest honor," she told the Guardian.
Suella, who has Kenyan roots, defended her previous allegiance to Johnson, saying that things changed in recent days which made his position untenable.
"Circumstances have dramatically changed in the last 48 hours. I have constantly supported the Prime Minister in a steadfast fashion," she said in a separate interview.
She was appointed as the Attorney-General for England and Wales by Johnson on February 13th, 2020 to replace Geoffrey Cox, who was dismissed from government.
The 41-year-old Queens' College alumnus became the second female Attorney-General in the UK, and the first Conservative female to hold the office. She is a member of the Conservative Party and served as the MP for Fareham since 2015. 
Suella says she was born in London to Uma and Christie Fernandes, who migrated to the UK from Kenya and Mauritius respectively.
"My parents came to this country with very little in the 1960s, from Kenya and Mauritius. Mum was recruited by the NHS (National Health Service) as a girl of 18 years old and worked as a nurse for 45 years and Dad for a housing association," She says on her website.
She also holds a master's degree in law from Pantheon-Sorbonne University in Paris, France.