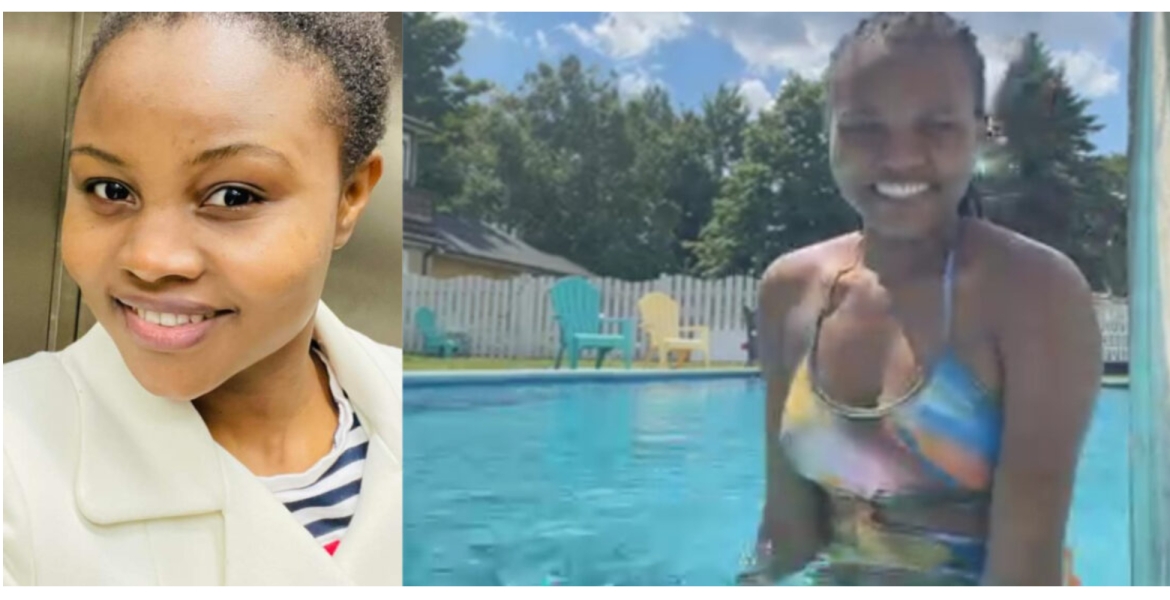 A Canada-based Kenyan nurse identified as Hellen Wendy supposedly drowned in a swimming pool while live on Facebook.
In the shocking incident that happened on Thursday, the lady was enjoying her off hours in the swimming pool as her audience watched on Facebook.
At the beginning of the live video, Wendy informed her followers that she was just from work and decided to spend her afternoon in the pool.
"It's two o'clock here…nimetoka job, niko pool, just having some fun…maji ni baridi…" Wendy, who appears to be alone at the pool, says.
But 10 minutes into the video, she is heard screaming for help before she goes silent.
Her live video continues running for over three hours before a man emerges and is heard talking to a second person in the background before the video ends.
"It looks like a real person…," the second man is heard saying.
Wendy's bio on Facebook indicates she studied nursing at Toronto Metropolitan University and lives in Ontario.