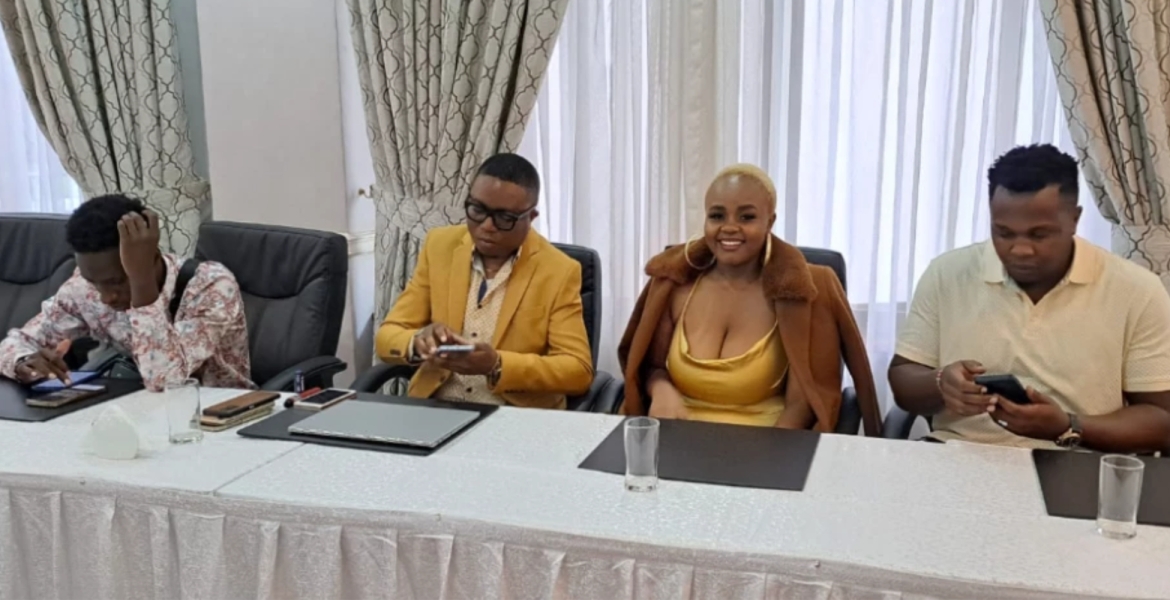 US-based Kenyan entrepreneur Stephen Desmond Aoll has launched his own record label in Nairobi.
Dubbed CMG Records, the state-of-the-art studio will manage the careers of upcoming artistes in the country and has since unveiled its first three signees.
The fully-fledged studio has contracted the services of music producer Marvo on the Beat, who is the official CMG Records music producer while Richie G is the official video producer.
"I decided to give back to the community by way of supporting arts and talent. I could have decided to channel my energies and money to other projects but I decided to throw my weight behind talented but unknown artists by boosting their careers and changing the face of Kenyan music as a whole," Desmond said.
Desmond said his three signees Beryl Owano, Dogo Skillz, and Gospel singer Nakoche will enjoy a lot of benefits including a monthly salary.
 
"I have approached this business in the strict way it's done in places like the USA. I have not only allowed them access to high-end music production facilities, I have also ensured that their personal welfare is taken care of by way of renting them furnished apartments, taking care of their dressing and also, putting aside a heavy monthly salary for each one of them, " he added.
Desmond, who lives in New Jersey, is also credited for developing the comedy industry and has supported several comedy events and projects by a host of top Kenyan comedians such as Captain Otoyo, Tumbili and Oga Obinna.
In January, CMG Records took a team of over 40 industry players, dancers, singers, and producers for a two-week working trip to Diani, where they shot several music videos.
"All I can say is, watch this space. We shall lift the state of Kenyan music and we will eventually put Kenya on the global musical map. Our sound is aimed at the international market and we hope to be able to introduce these artists to a bigger audience worldwide," Desmond said.
The ICT guru has been in Kenya for the last three months to oversee the setting up of the record label and scout for talent.