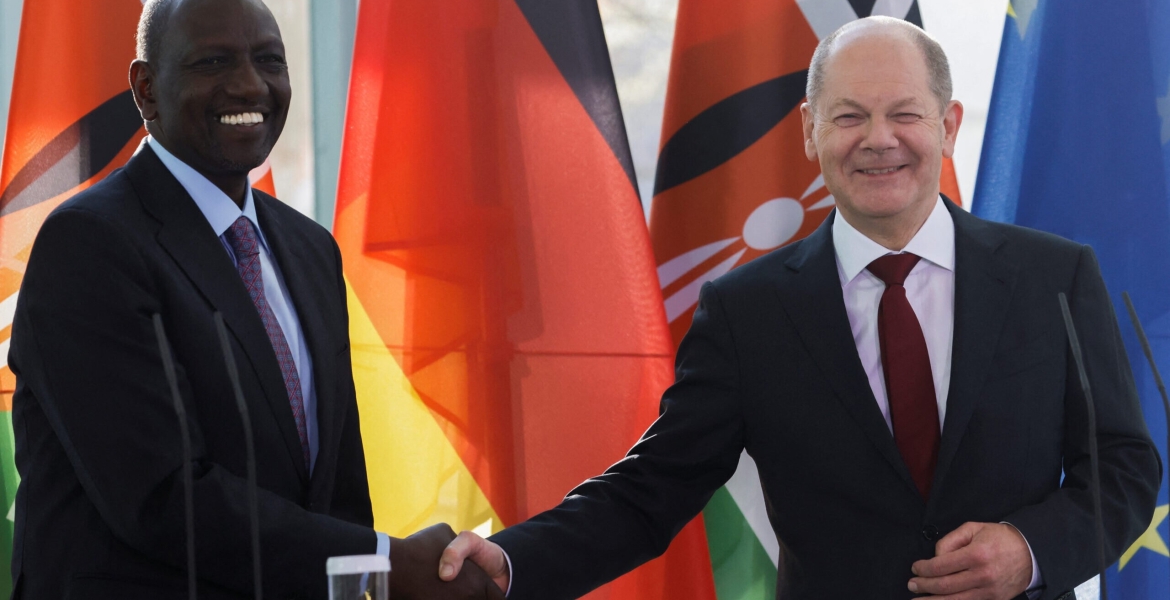 President Ruto and German Chancellor Olaf Scholz
The 5, May State visit of German Chancellor Olaf Scholz has elevated Kenya-Germany ties a notch higher with the provision of 250,000 job opportunities. 
President Ruto today hosted a bilateral meeting and a joint press conference with Scholz, calling on Germany to lessen immigration barriers that deny Kenyans access to greener pastures in the country. 
Chancellor Scholz promised that Germany's labour force is ready to accommodate 250,000 workers from Kenya into professional, skilled and semi-skilled roles.
  
The two leaders highlighted the need for countries to work in harmony to ease the effects of climate change. 
Ruto's call for climate financing and investment comes ahead of the  African Climate Action Summit scheduled for September 4 in Nairobi.