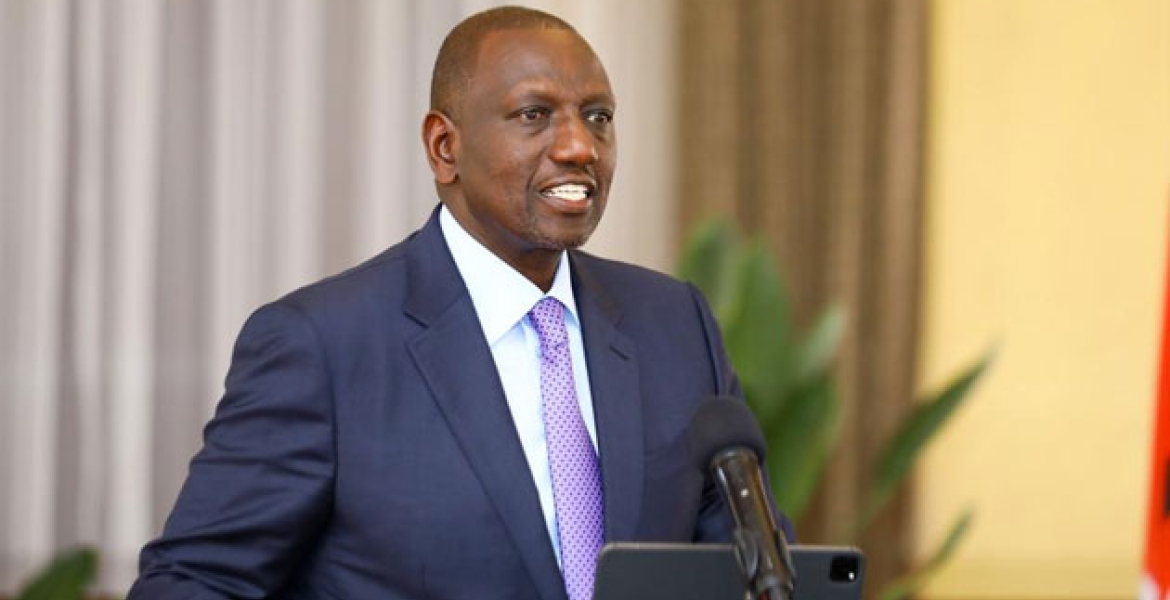 President William Ruto
President William Ruto has insisted that the Western world should stop the blame game and work towards addressing climate change.
Dr William Ruto said that the threat of climate change affects all countries and that all countries should unite in confronting it, or else we'll perish together. President Ruto conveyed that climate change is impacting every sectors including Education, security health and trade among others. The president's utterance came during a strategic dialogue on the African Climate Action Summit held at the Global Center on Adaptation (GCA) in Rotterdam, the Netherlands. 
"Climate change is a global threat. It's not about who contributed to it or not. It's about how we work together to address it," he said. 
President Ruto urged developed countries to step in and leverage Africa's abundant renewable energy. He said that Africa's inclusion in the climate change conversation comes with solutions to the problem. He also advocated for the expansion of the mitigation plans to climate financing and investment.
 
"Africa is not coming to the table as a victim of climate change but as a partner with the solution to the problem," said President Ruto.
Former UN SG Ban Ki-moon who attended the event virtually commended President Ruto for gearing up the climate change campaign. Also in attendance were former Prime Minister of the Netherlands Jan Peter Balkenende and Mayor of Rotterdam Ahmed Aboutaleb.