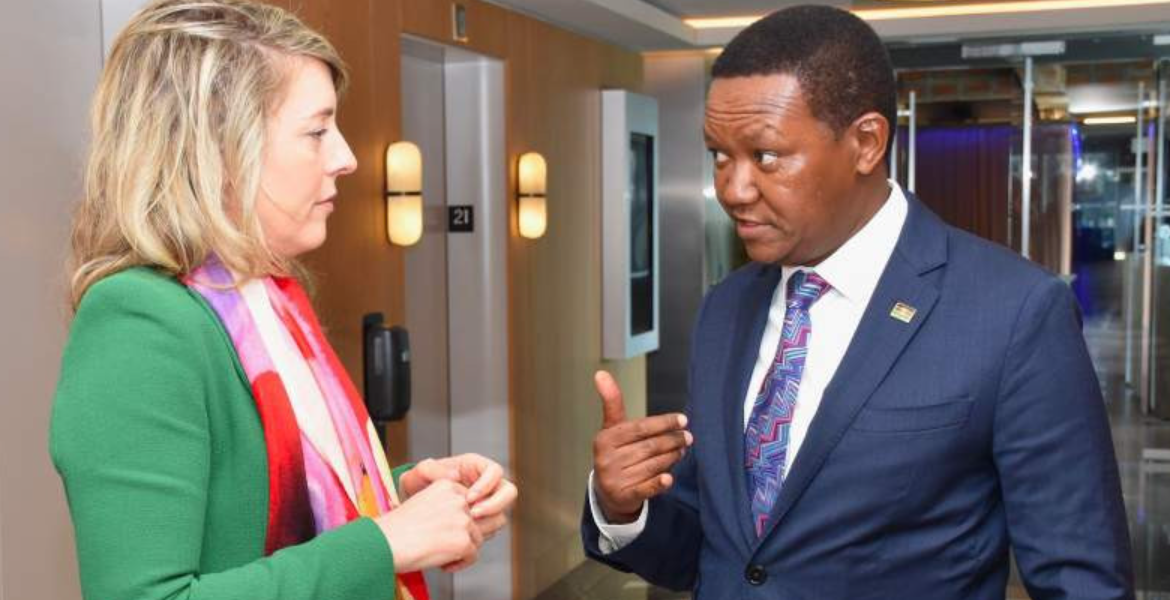 Melanie Joly and CS Alfred Mutua
Canada has warned Kenyans about fake job sites purporting to offer employment opportunities to immigrants. 
In a statement, Canada's Immigration, Refugees and Citizenship Ministry (IRCC) warned that the programs making rounds on social media are none existent and therefore Kenyans should be wary of the same. IRRC advised that Kenyans seeking employment in Canada should visit the country's immigration website for genuine offers. This statement comes after Kenyans on social media raised alarm about receiving job invites by email from unverified agencies promising them exceptional jobs.  
"Disinformation is circulating which suggests that special programs are welcoming Kenyan immigrants. This is false, and the immigration programs referenced do not exist," the immigration department said. 
The submission from the immigration department comes after Foreign and Diaspora Affairs Cabinet Secretary Dr Alfred Mutua met with Canadian counterpart Melanie Joly and Canada's Minister of Immigration, Refugees and Citizenship Sean Fraser where they discussed the provision of opportunities for Kenyans to live and work in Canada. After jetting back into the country, CS Mutua said that there are many job opportunities ready to accommodate Kenyans in diverse economic sectors. He added that they are exploring the matter and soon enough his ministry will issue guidance on how Kenyans can apply for migration or work visas.   
Dr Mutua has also warned of fake immigration agencies that convince Kenyans to submit confidential information. He said that Kenyans should be careful to avoid being swindled.