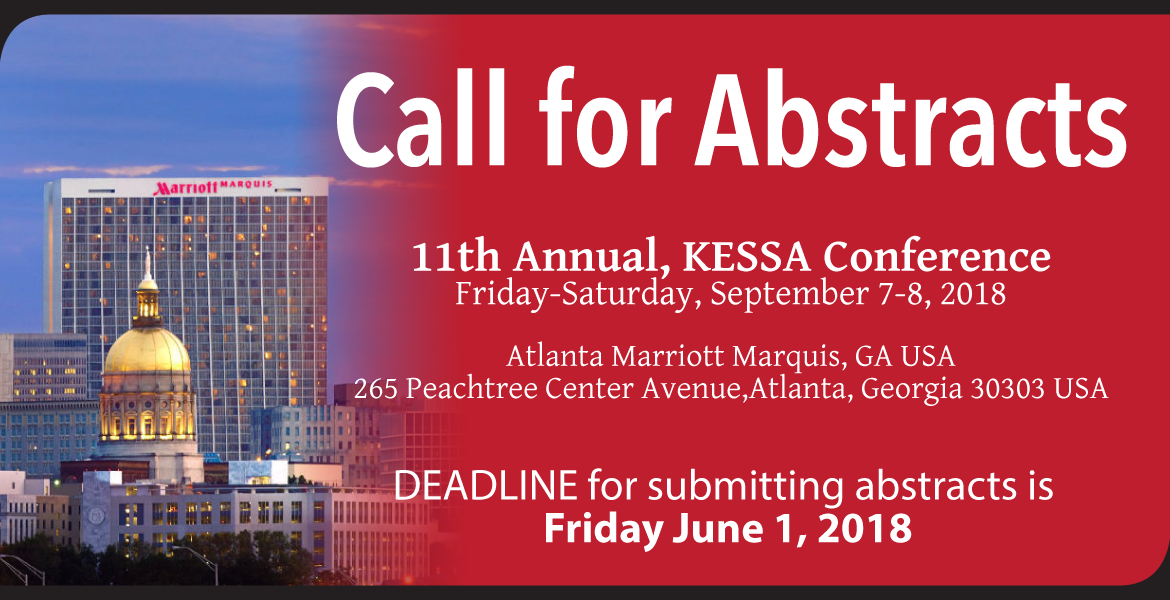 The Kenya Scholars and Studies Association (KESSA) is currently accepting abstract submissions for the 11th Kenya Scholars and Studies Association annual conference scheduled for September 7-8, 2018, at the Atlanta Marriott Marquis, Atlanta, Georgia, USA.  Submit your abstract here.
As always, KESSA welcomes presentations from all academic disciplines (including the humanities, social, and natural sciences) from Kenyan and non-Kenyan scholars that are either conducting research on Kenya or research that is relevant to Kenya e.g., that by natural scientists.  Non-presenters are also welcome to attend and will be able to register on KESSA's website later in the year.
KESSA trusts that you will join us and bring at least one friend/colleague to the conference.  If you know anybody in the Atlanta area that can benefit from the conference, please encourage them to attend. If you are a college student or a young scholar wondering if you should attend the conference, please watch these video testimonials.
As in past years, KESSA looks forward to a robust and thought provoking exchange of ideas that can help to improve the quality of life for Kenyans at home and in the diaspora. More info about KESSA is available at their website.
Come one, come all. KESSA hopes to see you in Atlanta in September.