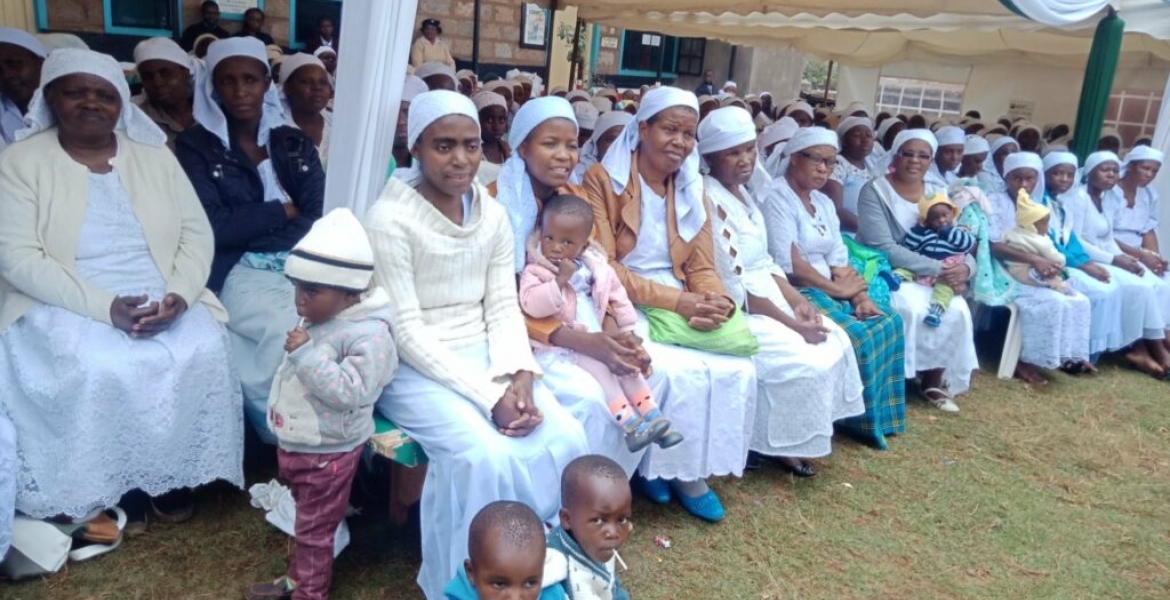 1,670 members of the stateless Shona community have finally been granted Kenyan citizenship. 
They were presented with their citizenship documents by President Kenyatta during the 57th Jamhuri Day celebrations at Nyayo Stadium on Saturday.
Members of the community have lived in the country for over 50 years but were not recognized as Kenyan citizens despite being born and raised here. Their ancestors arrived in Kenya as missionaries in the 1950s from Matebele, Zimbabwe, and settled in the country. 
The first group comprising 16 evangelists and their families is said to have come to Kenya in 1959 before splitting and settling in Ngong' and Juja. They launched their evangelism in Karen, Nairobi, Kinoo, and Juja and later registered the Gospel of God Church in Kenya.
"By 1975, their population had spilled to Kinoo. Presently, scores are settled in Lenana, Githurai, Kasarani, Nyahururu, Meru, Nakuru, Kericho, Kitengela and Malindi, where the Gospel of God Church has branches," a report by the Kenya Human Rights Commission (KHRC) says.
The Shona community with the support of KHRC had petitioned for Kenyan citizenship for years but their push did not yield much until last year when the government issued 597 children with birth certificates.
Being stateless, the Shona people lack the documentation necessary to attend school, open a bank account, open business, own property, get a job, passport or mobile phone, or get crucial government services.
"We have a lived a life of poverty and squalor since without documents (we) cannot secure a good job, own property, or access critical government services," Oliver Muregerera, a community leader from the Shona's Gospel of God Church said in an interview last year.
In 2017, the Kenyan government awarded citizenship to another stateless group, the Makonde, originally from Mozambique, ending 80 years of statelessness for its 8,000 people. Data shows Kenya has about 18,500 stateless people, including 3,500 Shonas.