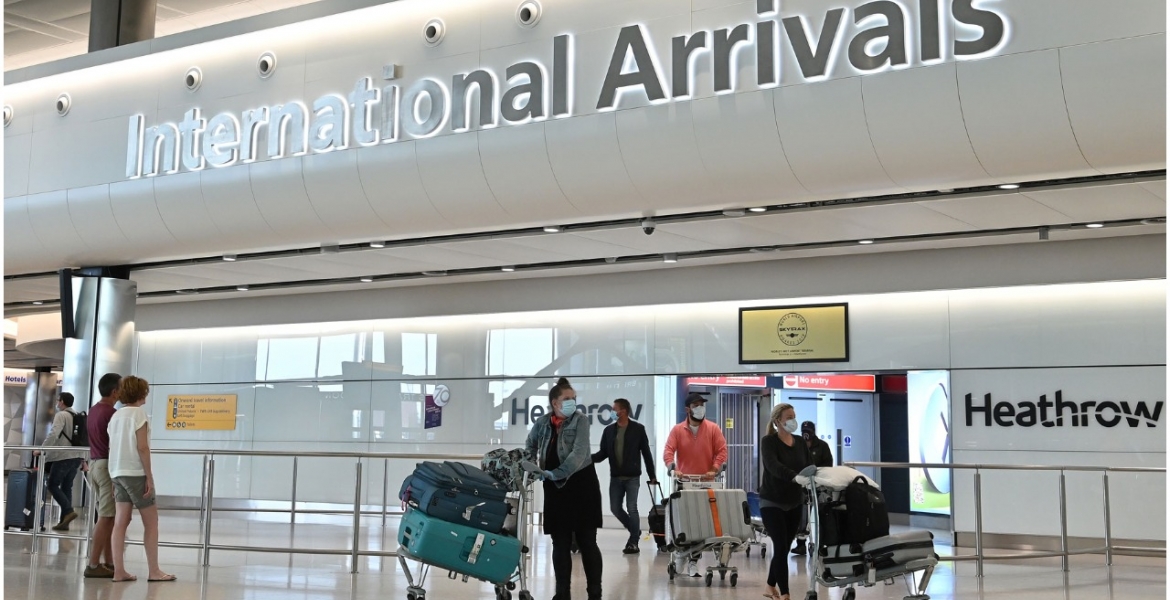 Kenya has been retained on the list of countries whose citizens are banned from entering the UK over COVID-19 fears.  
Kenya remained on the UK "red list" that was updated last week amid worries about the spread of new coronavirus variants. The UK government added Kenya to the travel ban list in early April alongside Bangladesh, the Philippines, and Pakistan.
The British High Commission in Nairobi said travelers who have been in or transited through Kenya in the past 10 days would be denied entry into the UK. Only British and Irish nationals, as well as third-country nationals with residence rights, are allowed to enter the UK from Kenya.
"British, Irish, and third-country nationals with residence rights arriving from these countries will be required to quarantine in a government-approved facility for 10 days," the commission said in a statement dated April 2nd.
In an update on its website, the UK government said some visitors from Kenya tested positive for the South African COVID-19 variant. "Of the average of 550 people that travel from Kenya to the UK each week, a significant number are testing positive on Day 2. Nearly a third of those positive have been carrying the B.1.351 variant, which originated in South Africa."
Kenya retaliated to this move by imposing similar restrictions on travelers originating from the UK, forcing the two countries to form a joint committee to address the restrictions. Kenya's Foreign Affairs Cabinet Secretary Raychelle Omamo and her UK counterpart Dominic Raab agreed to come up with solutions to the impasse. 
Last month, Kenya lifted a ban on passenger flights to and from the UK and revised COVID-19 restrictions for passengers arriving in the country from Britain.
The Ministry of Foreign Affairs in a statement said travelers from Britain, irrespective of their nationality, residency, or route of travel, will be required to have a valid COVID-19 negative PCR test certificate conducted within 96 hours before travel. They are also required to self-isolate for seven days upon arrival and take a COVID-19 test four days after arrival.
The decision by the UK to retain Kenya on the red list signals that reconciliatory talks initiated in mid-April have not borne fruits.