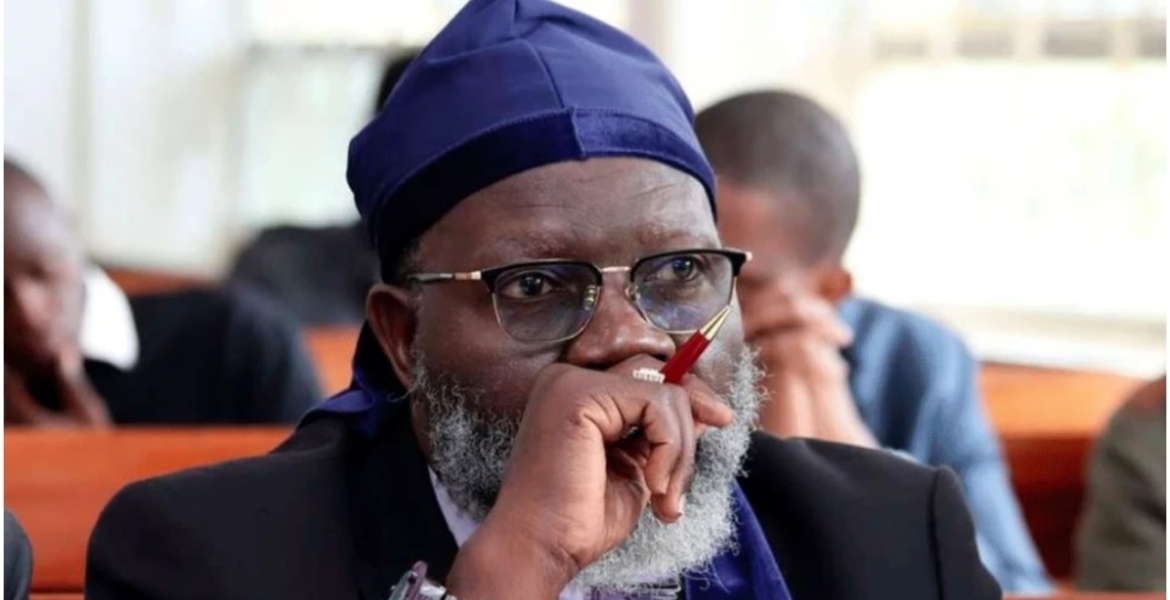 Former presidential aspirant Peter Gichira has questioned Roots Party presidential candidate Prof. George Wajackoyah's eligibility to vie for the presidency in the August 9th general elections.
Through his lawyers, Gichira has written to the British High Commission in Nairobi seeking to establish whether Wajackoyah renounced his alleged UK citizenship in order to be eligible to vie for public office in Kenya.
"We write on behalf of our client to get clear clarification on whether the above-named candidate is a British Citizen, and if so, has he renounced such citizenship rights?" reads the letter in part as quoted by The Star.
Wajackoyah previously claimed that he unsuccessfully vied for a parliamentary seat in the UK where he lived as a refugee. He said he was disqualified from the Tottenham parliamentary race because he did not have a wife.
"I have stood for elections in the UK. I was told 'you are not ripe enough to be Tottenham MP because we have checked in your records and we have established that you have children with no wife. 'Tell us how you got these children yet you don't have a wife'," Wajackoyah recalled during an interview.
The presidential contender added that he was informed that he would not be allowed to vie for the seat because it is against the ethics of the people of the UK.
"I told them that I got the kids before getting married. The officials told me they could not allow me to run due to ethics. That's why I have got solidarity to ethics."
Citing British law, Gichira argues that Wajackoyah vying means he was either a citizen of the UK or Ireland or a citizen of a Commonwealth country.
He further pointed out that under Kenyan law only citizens of the country are eligible to vie for the State Office and that Article 78 (1) of Citizenship and Leadership stipulates that a State Officer or a member of defense forces should not hold dual citizenship.
Last month, Wajackoyah told Citizen TV that his family is in the process of acquiring Kenyan citizenship and join him in the country soon. He revealed that his wife, an American, lives in the US while their kids reside in the UK.
"I have children and an American wife. She lives in the United States and our grown-up kids live in the United Kingdom," he said.