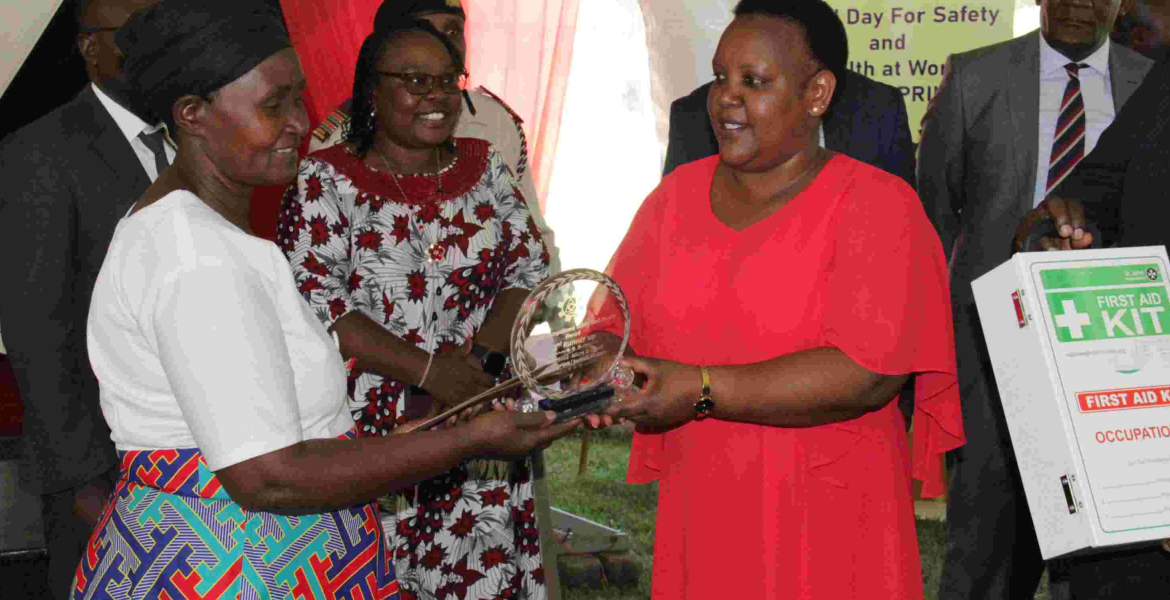 The Ministry of Labor and Social Protection has announced the signing of bilateral labor agreements with seven countries to help qualified unemployed Kenyans secure jobs abroad.
Labor Cabinet Secretary Florence said the agreements would benefit thousands of Kenyans in different cadres as the government moves to address the rising unemployment rate in the country.
She noted that among the agreements signed was between Kenya and Saudi Arabia where about 130,000 opportunities have been identified for qualified Kenyans to tap into.
The cabinet secretary further pointed out that Kenya was looking beyond Middle East nations which have traditionally absorbed Kenyan workers to ensure more Kenyans benefit from the program.
She said negotiations were at an advanced stage with Canada, South Korea and Germany to secure more job opportunities for Kenyans.
"Germany will be here next week. They have assured us that they have about seven million jobs. This is huge and we want our people to benefit," she said.
To make the program a success, Bore said her ministry is on packaging job seekers to ready them for the available opportunities abroad.
"What we have as a country is a human resource. People have graduated with various degrees and courses but do not have jobs. We want to sell this out there and be able to secure opportunities for them," she added.
In addition, the ministry is in the process of reviewing existing bilateral labor relations with different countries to safeguard Kenyans working outside the country.
Speaking at Tom Mboya Labor College in Kisumu during the World Day for Safety and Health celebrations, Bore urged all unemployed Kenyans to register with the National Employment Authority to benefit from the opportunities being sought abroad and within the country.