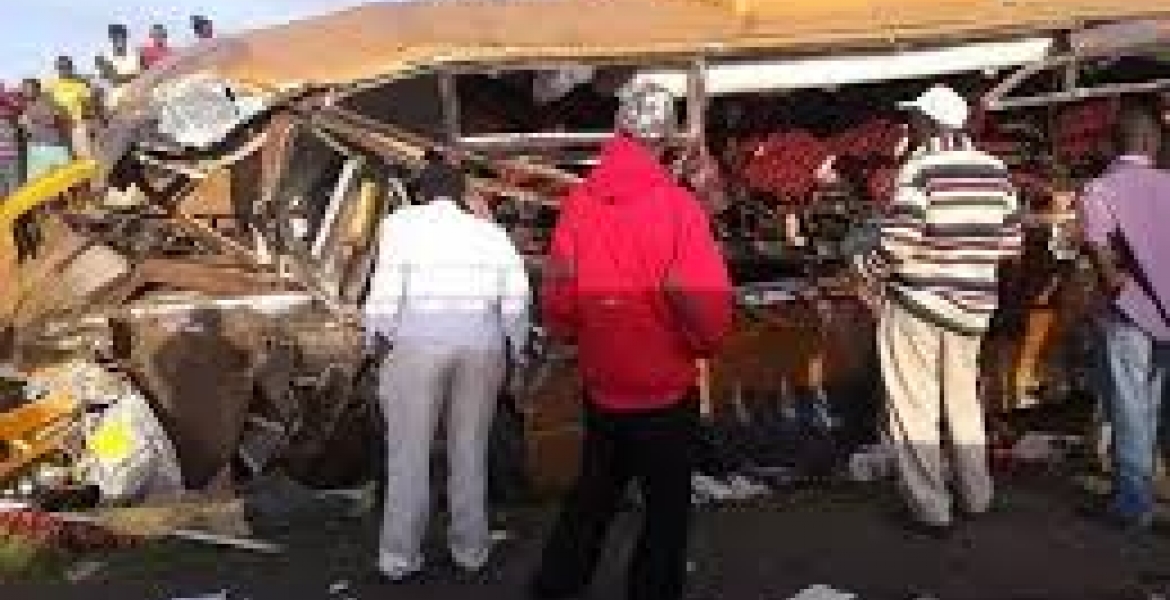 Kibwezi OCPD Leonard Kimaiyo has confirmed that twenty six people perished while several others were injured following an accident involving a passenger bus and a tanker along the Nairobi-Mombasa highway at Kambu Shopping Center.
According to eye witnesses, the driver of the bus belonging to Buscar Company and traveling from Nairobi to Mombasa was trying to overtake another vehicle at Kalulu Bridge when it collided with the truck head on. The passenger bus landed into a ditch killing passengers on spot while the truck remained on course of the road leaving its driver and turn boy seriously injured.
The injured were taken to Makindu Sub-County Hospital and the Kibwezi Amref hospital where they are still being treated.
Police warned drivers to be careful on the busy highway which often experiences huge traffic snarl-up due to heavy trucks transporting goods from the Kenyan coast to other East African destinations.