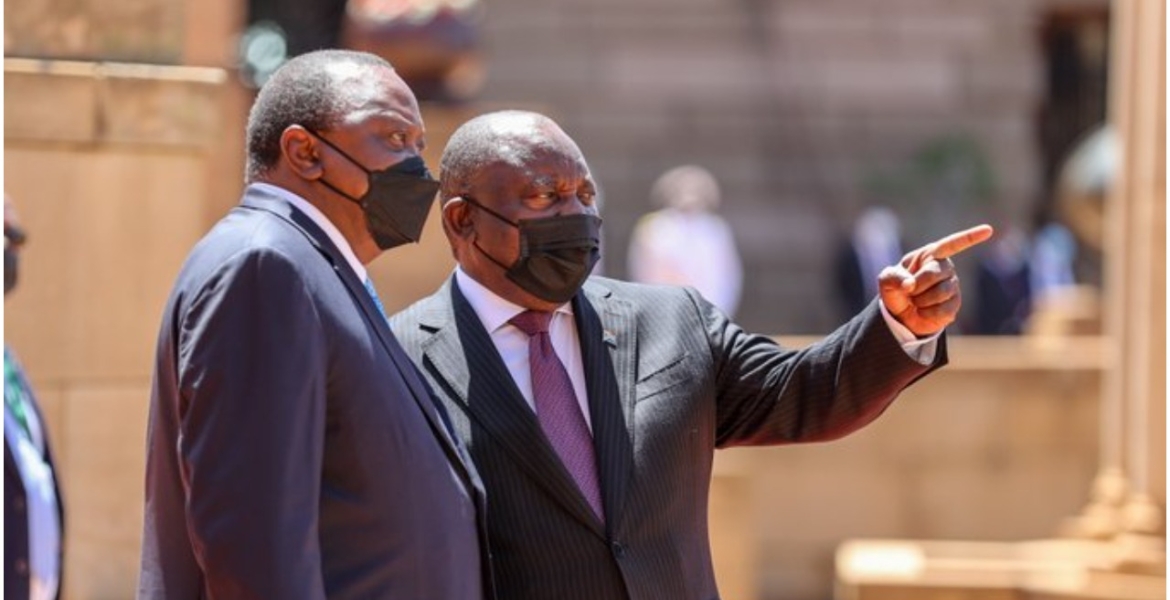 Kenya and South Africa on Tuesday formed a joint presidential taskforce to resolve visa-related restrictions between the two countries.
The team is expected to look into visa issues affecting the two countries and report to President Kenyatta and his South Africa counterpart Cyril Ramaphosa within six months.
Ramaphosa says the taskforce will remove visa restrictions between Kenya and South Africa, with a focus on businesspeople, students, and those seeking medical attention.
"Those that can be addressed and solved immediately such as business travel, medical and students they should find solutions for and have those implemented; but in any event report to us within 6 months," Ramaphosa said.
The South African leader acknowledged the progress made in tourism and immigration and called for more measures to ease travel between the two countries in order to promote trade, tourism, and culture.
On Tuesday, Kenyatta and Ramaphosa witnessed the signing of eight key bilateral agreements between Kenya and South Africa.
The eight agreements include MoU's in transport, health, diplomatic consultations and training, tourism, and migration.
Others are a Bilateral Air Services Agreement (BASA), and MoU's on government printing works and the return of nationals refused entry and illegal entrants.
Kenyatta and Ramaphosa earlier led their delegations in bilateral talks at Union Buildings in Pretoria, the official seat of the South African government. Uhuru arrived in South Africa on Monday evening for a three-day State visit.