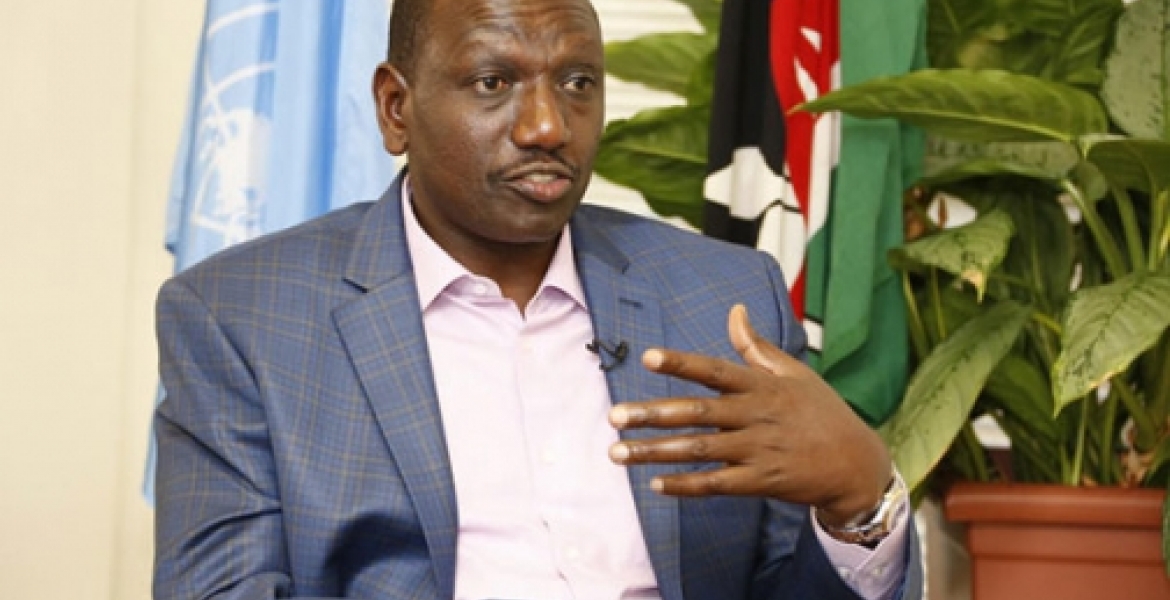 Deputy President, William Ruto on Saturday mocked Orange Democratic Movement leader Raila Odinga's promise that he (Odinga) will put up mechanisms to reduce rent in urban dwellings should he rise to power in the August 8th general elections.
During an interview with Citizen TV on Thursday, the opposition chief pledged that top on his priority when he clinches the presidency in the August polls will be to reduce rent rates for Kenyans living in the urban areas.
Odinga said that in his first 90 days I office, Kenyans would see a reduction in house rents thanks to his government's intervention.
But speaking on Saturday during the Jubilee Party National Delegates Conference where President Uhuru Kenyatta was endorsed to seek his second term in office, Deputy President William Ruto mocked Odinga over the rent reduction pledge. "I recently heard the other guy (Raila) claiming that he will put up measures to reduce rent rates in the country if he is elected President on August 8. Let me ask: are the houses his?" posed Ruto.
Ruto further questioned the opposition development agenda adding that they were only interested in sharing positions among themselves and not providing leadership to Kenyans.
On the other hand, President Uhuru Kenyatta took a swipe at Odinga's development agenda, adding that he (Odinga) "only knows how to talk about problems but does not know how to solve the problems."