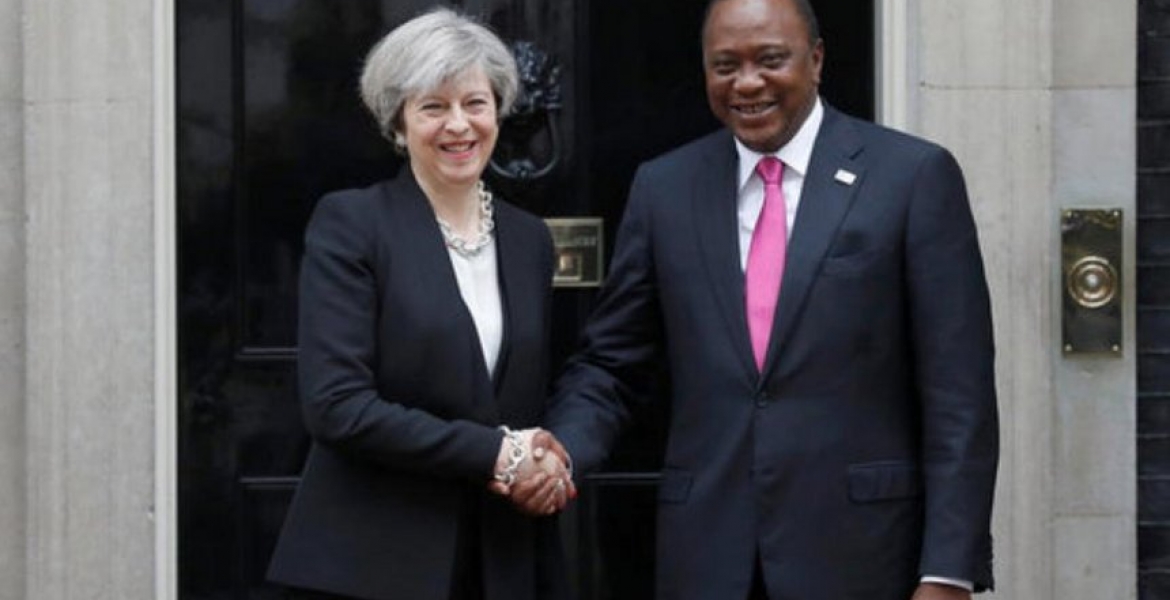 President Uhuru Kenyatta on Thursday met British Prime Minister Theresa May and discussed an agreement to guarantee Kenyan exports into the UK market on a duty-free quota-free basis months after the European country exited from the European Union.
The two met at Number 10 Downing Street, where President Uhuru is alo said to have spoken about strengthening bilateral relations with UK, closer security cooperation and especially in regard to Somalia.
The Head of State arrived in Britain last night to attend the Third London Conference on Somalia at the famed Lancaster House to be held on Thursday.
Uhuru held talks with Theresa to further cement the bilateral relations for one of the country's long-term allies. The President is also expected to meet Prince William at Buckingham Palace later on on Friday.
This was the first meeting between the Kenyan leader and the British Prime Minister since Uhuru was elected in 2013.
The UK has been ranked as Kenya's third most export destination after Uganda and the United States, and the leading market for Kenya's tourism sector that contributes largely on Kenyan Economy.
The Presidential Service Communication Unit in a statement said that President Uhuru was keen to maintain ties with UK for both nations to mutually benefit. "It is Kenya's desire to continue having seamless trade relations during and after Brexit. We wish to continue accessing the UK market duty-free and quota-free after the UK exits the EU," President Kenyatta said.
Uhuru and May further agreed to create a working group that will examine a new framework for bilateral and economic relations between the two states.
Miraa also featured in the talks, with President Kenyatta asking the UK PM May to extend technical cooperation and financial assistance to Miraa growing areas to enable diversification and minimise negative impacts of the export ban  Britain imposed on Kenya three years ago.