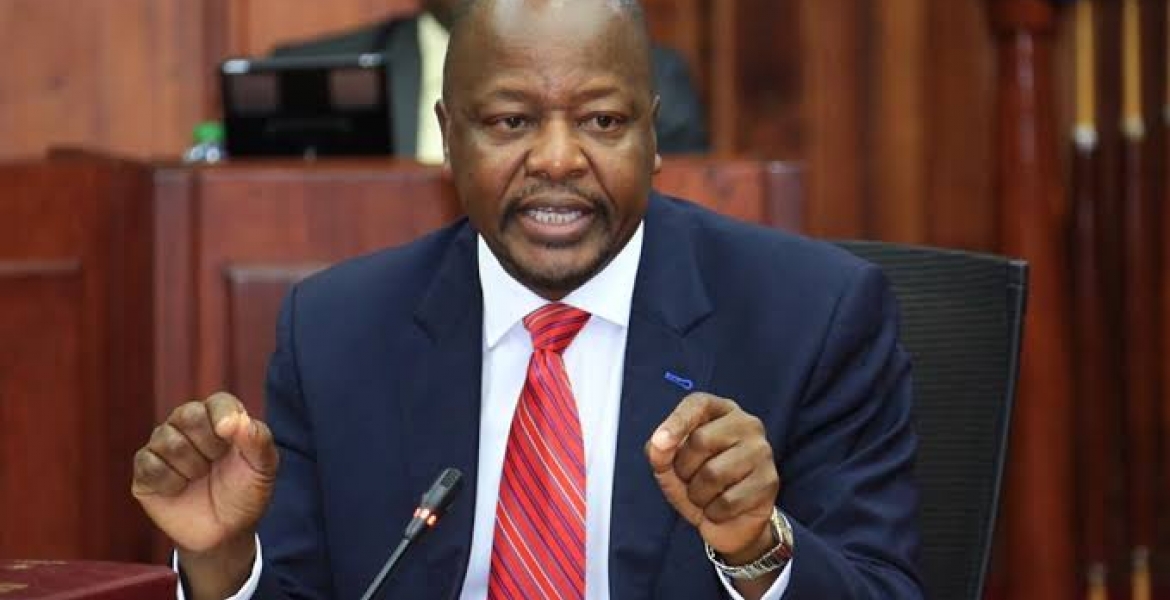 Health CS Mutahi Kagwe has refuted reports that some Covid-19 medical equipment donated by Chinese billionaire Jack Ma was sold in Tanzania.
Kagwe, who appeared before a National Assembly committee on Monday, termed #Covid-19Millionaires, a report compiled by NTV investigative reporter Dennis Okari, as imaginary.
He further dismissed claims that the Health Ministry cannot account for up to Sh40 billion set aside to fight the Covid-19 pandemic, adding that no investigation has been carried out to prove that funds were used inappropriately.
"I don't know who is supposed to have sent instructions to Kemsa. I can assure you for a fact that it is not the person you are looking at. It would be interesting to know and these are the things I'm talking about, theories and innuendos that are just fiction, " Kagwe told members of the committee.
"What I have never seen is an investigation that has led to somebody because we can account with our laboratories the reagents that we got from Jack Ma and how they have been used," he added.
In the report that sparked uproar among Kenyans, Okari exposed how at least three-quarters of the equipment donated by Ma found its way to neighboring Tanzania with a few individuals pocketing millions of shillings from its sale.
The donation, which included face masks, testing kits, and Personal Protective Equipment (PPE), was meant to boost Kenya's fight against the Covid-19 pandemic.
NTV reported that the equipment was ferried to Tanzania by road and crossed the Namanga border under tight police protection. The consignment was sold to a dozen of Tanzanian companies.
Dr. Godwin Agutu, the Director of Network Action Against Corruption (NAAC), an organization that has been monitoring how Covid-19 funds are being spent, told Okari that the remaining equipment was given to some private companies that later supplied them to the government at inflated prices.