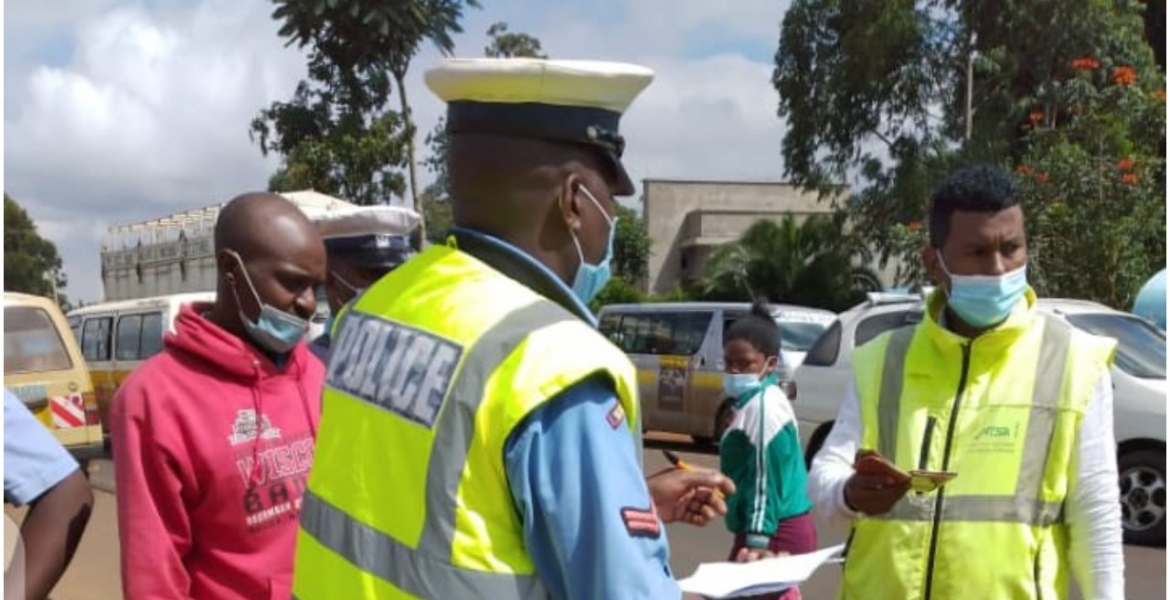 The National Transport and Safety Authority (NTSA) on Tuesday launched a nationwide crackdown targeting all motorists.
The exercise dubbed Road Safety Compliance is being carried out jointly with the National Police Service (NPS). 
In a statement, NTSA urged all motorists to ensure they have valid documents, including public service vehicles (PSV) licenses, driver and conductor badges, driving licenses, and inspection licenses.
The authority is seeking to confirm the validity and authenticity of the aforementioned documents and licenses.
The exercise comes two weeks after NTSA conducted yet another impromptu clampdown on vehicles with registration plates not issued by the agency.
During the operation, several motorists whose vehicles were fitted with new-look numbers plates were arrested. NTSA insists the fashionable number plates are not authorized by the government.
"The initial issue is given by NTSA. Then somebody goes on and makes his own so that the vehicle can look fancy. That is what we want to avoid because it is illegal. These vehicles have their own number plates," said NTSA National Disaster Unit Director Duncan Ochieng.