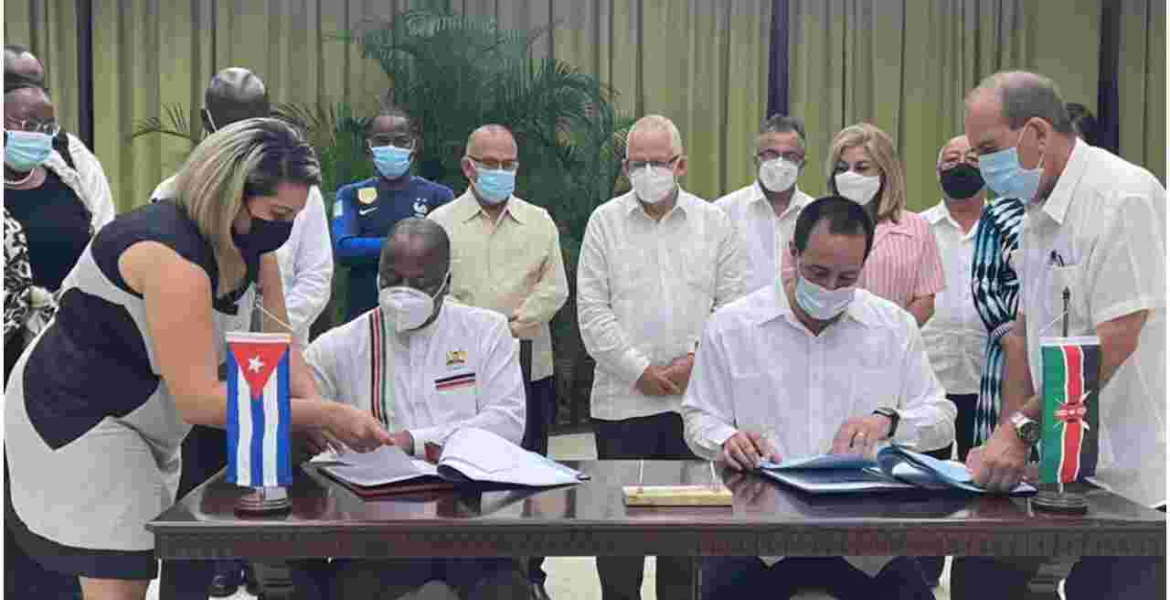 101 more specialist doctors from Cuba are set to arrive in Kenya as part of a medical exchange program between the two countries.
This comes after Kenya's Health Cabinet Secretary Mutahi Kagwe signed a new cooperation agreement with Cuban Minister of Public Health Dr. Jose Angel Portal Miranda on Monday.
Kagwe is currently on a three-week visit to the Caribbean nation to strengthen the partnership between the two countries in a bid to improve Kenya's primary healthcare.
He is also expected to pick lessons on the country's outstanding primary healthcare delivery model, and its highly successful program to combat malaria.
Kagwe's visit to the island nation comes at a time when the government is seeking to improve Kenya's primary healthcare system as a catalyst to achieving universal healthcare, one of President Kenyatta's big four agenda.
In June 2018, 100 Cuban medics came to work in Kenya under an agreement between the two countries that also saw 50 Kenyan doctors travel to Cuba to receive specialized training, especially on family medicine.
The medics' contract was renewed in June last year following the expiry of their initial two-year deal.
The team underwent induction at the Government School of Science for one month before being deployed to each of the 47 counties.
The specialists include radiologists, nephrologists, orthopedic surgeons, plastic surgeons, and neurologists.