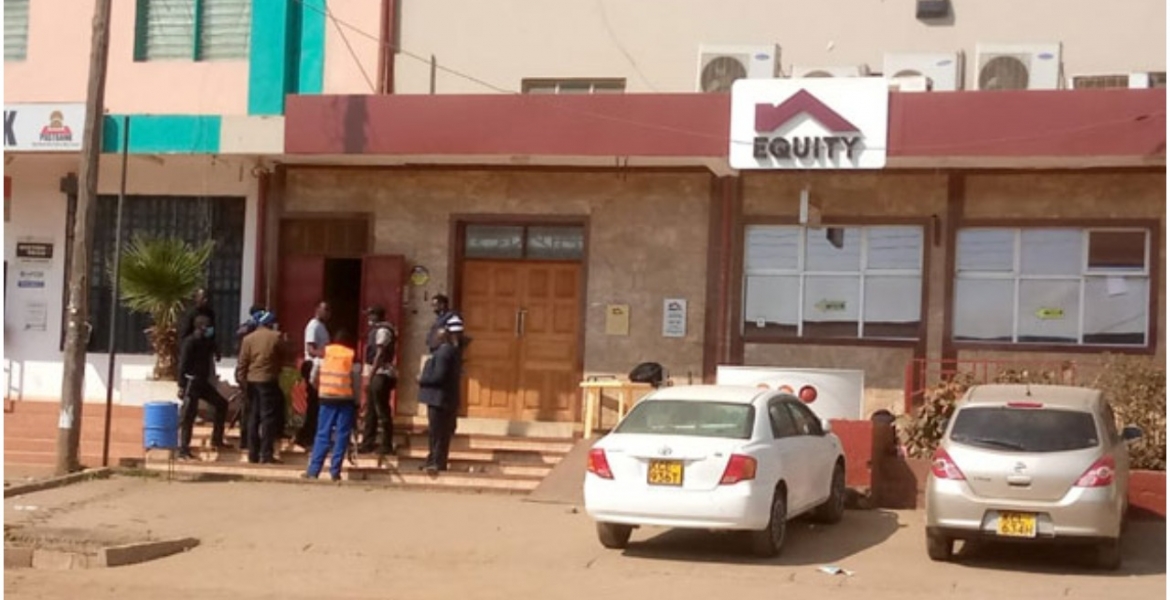 Police have launched a search for three armed robbers who raided an Equity Bank outlet in Matuu, Machakos County on Tuesday morning. 
The assailants posing as customers are said to have attacked and disarmed police officers guarding the bank at around 9:00 am.
They then stormed the bank premises and ordered members of staff and customers to lie down before stealing an unknown amount of cash.
The thieves managed to escape through the back door following a 15-minute shootout with a security team that responded to the alarm raised.
Confirming the incident, Yatta police commander Mary Njoki said the robbers grabbed two AK47 rifles from police officers manning the bank's entrance.
"We are yet to know how much they stole but we are doing investigations," said Njoki.
She added: "For about 15 minutes there was a heavy gunfight between our officers and the thieves who later managed to escape. One of the thieves was shot but managed to escape."
Police are reviewing CCTV footage to help in the hunt for the gang members.
Equity Bank issued a statement confirming that robbers gained access to its Matuu branch, adding that no one was hurt during the incident.
 
"Kindly note that we had a distress incidence today morning about unauthorized access into the banking hall of our Matuu Branch. Security agents led by local authorities are on the scene investigating the incident. Nobody was injured neither were the vaults accessed," the statement by Equity said.