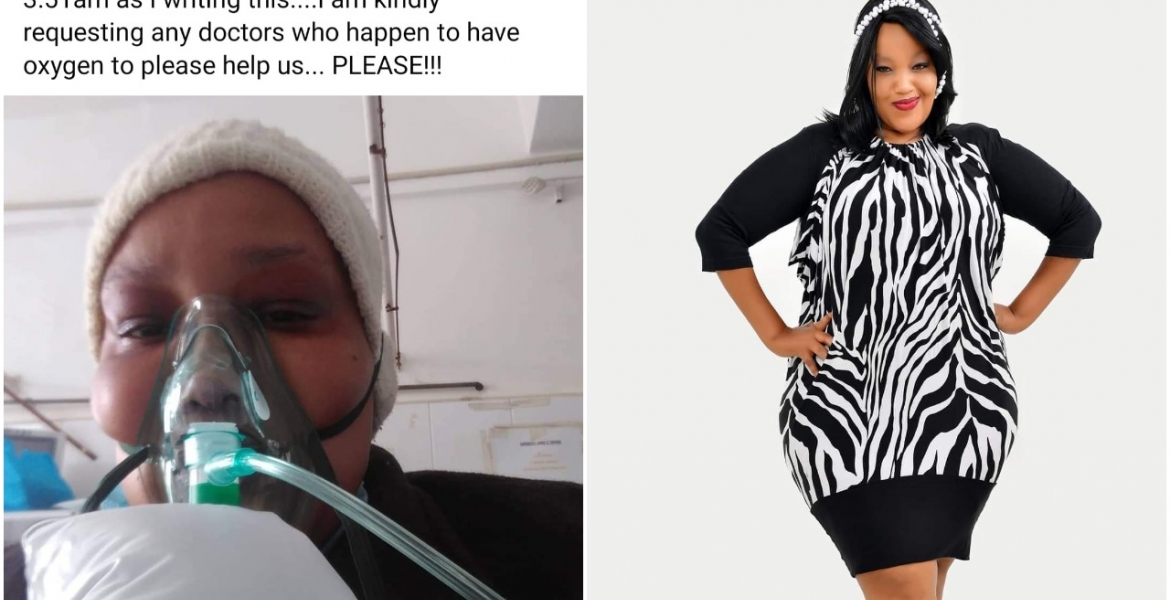 A Kenyan woman has died of COVID-19 hours after taking to social media to appeal for oxygen.
Through Facebook on Friday morning, Fiona Juma said her oxygen levels were at 52 and pleaded with anyone with oxygen to help her out. She was admitted to Mbagathi Hospital in Nairobi after contracting coronavirus.
"If this is my last post; then, God I want to say thank you to everyone who has been there for me ever since I contracted COVID-19," she wrote.
"I have been to Mbagathi Hospital where I have been trying to get oxygen for hours now and days. My oxygen levels are at 52 at the moment. I can barely walk nor speak, they are telling me there is no oxygen completely. I have seen people die right before my eyes; not one or two people."
She concluded: It's now 3:51 am as I write this…I am kindly requesting any doctors who happen to have oxygen to please help us. PLEASE!!!"
On Friday, the country reported 945 new cases of COVID-19 and 16 fatalities. This raised the total number of infections and deaths to 201,954 and 3,926 respectively.