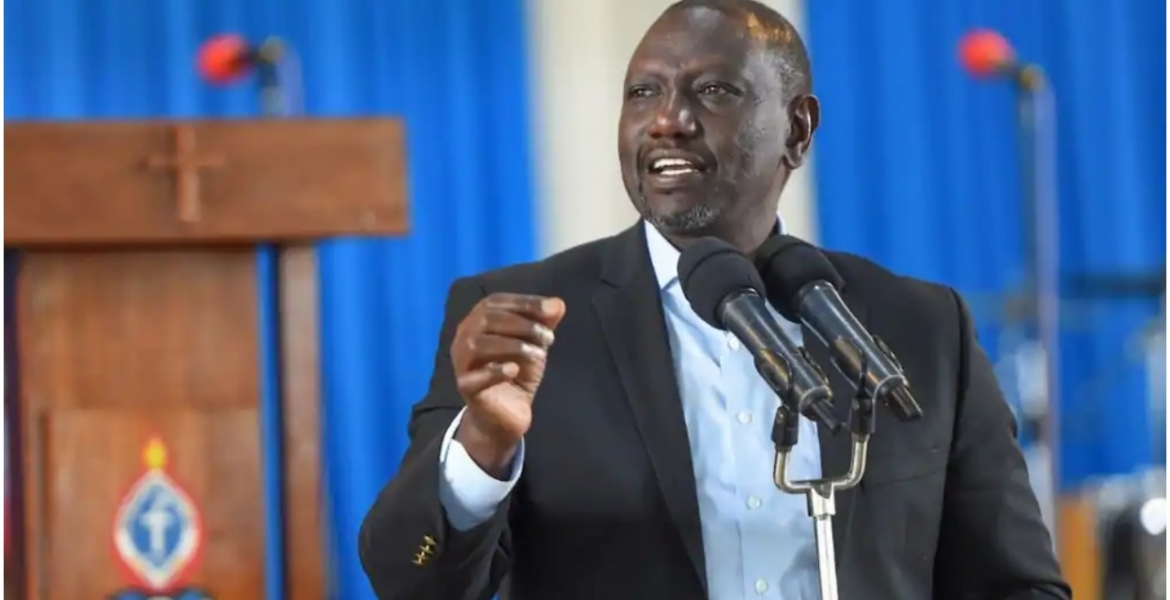 Deputy President William Ruto has used the bible to explain his 'bottom-up' economic model that has become a subject of debate in recent weeks.
Addressing congregants at St. Michael the Archangel Catholic Church in Lang'ata, Nairobi on Sunday, Ruto compared the bottom-up economic model to the sermon in Psalms 113:7-8.
Psalms 113:7-8 states, "He raises the poor from the dust and lifts the needy from the ash heap, he seats them with princes of his people."
He challenged critics of the bottom-up economic philosophy to read the bible verse, saying it summarizes the philosophy.
"Neno la Mungu linatuambia Mungu humtoa mnyonge mavumbini," Ruto stated.
Ruto, who is eying the presidency in 2022, has pledged to employ the economic model to revive the country's economy and uplift the lives of low-income earners.
"BOTTOM-UP is focused on DELIBERATELY creating Jobs, LIBERATING hustler enterprises from shylock-credit exploitation & unfair regulation and EMPOWERING our resource-poor farmers/herders to produce so as to FREE them from the slavery/indignity of relief food aid," Ruto said through Twitter on Saturday.
He added that the bottom-up conversation "will burry tribalism, patronage, cronyism, and corruption."
"We've the option of making peace with the mediocrity of leaders-centered, position/power-sharing politics & the failed trickle-down economics OR up our game to the PEOPLE-CENTRED & BOTTOM UP model that DELIBERATELY focuses on labor-intensive infrastructure/manufacture investments," he added.