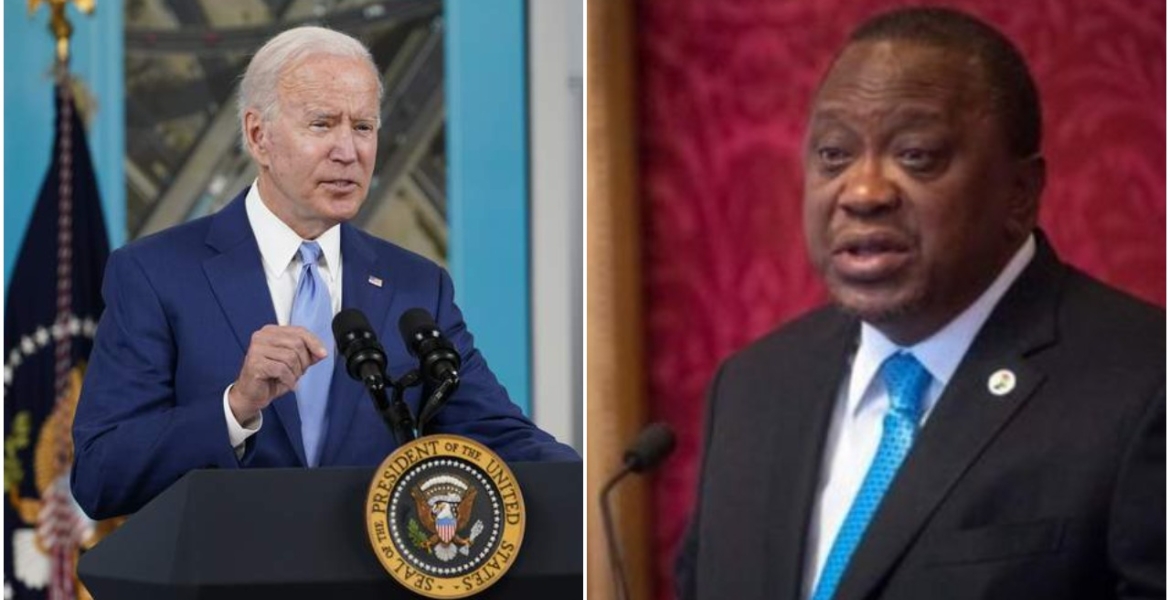 US President Joe Biden is set to host his Kenyan counterpart Uhuru Kenyatta at the White House on Thursday for personal talks.
Kenyatta, who is currently on an official visit to the US, will become the first African leader to visit the White House since Biden took over power in January last year.
In a statement on Tuesday, the White House said the meeting will be part of Biden's commitment to the US partnership with Africa based on principles of mutual respect and equality.
It said the two leaders would discuss the need to bring transparency and accountability to domestic and international financial systems.
Biden and Kenyatta will also discuss efforts to defend democracy and human rights, advance peace and security, accelerate economic growth and tackle climate change.
Kenyatta, who landed in New York on Sunday, chaired a United Nations Security Council (UNSC) high-level debate on diversity, state-building, and peace on Monday.
Kenya is currently holding the monthly rotational presidency of the Council after assuming her position as a non-permanent member of the UNSC on January 1st this year for two years.
He also held bilateral talks with UN secretary-general Antonio Guteress where several matters of mutual interest to Kenya and the UN, including the global response to COVID-19, were discussed.
The president later witnessed the signing of an agreement between the Kenya Private Sector Alliance (KEPSA) and Corporate Council on Africa (CCA)—the largest umbrella body of American companies operating in Africa.
The pact provides a framework for Kenyan and American businesses, especially the small and medium enterprises (SMEs) to partner through information sharing, training, logistics, and financing.