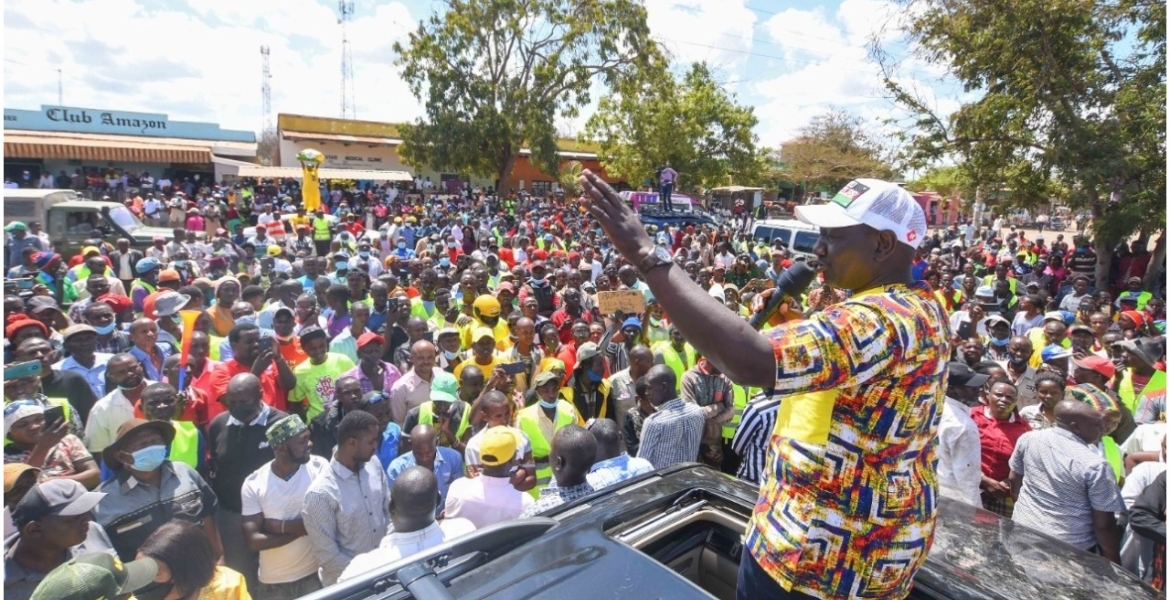 Deputy President William Ruto has pledged to support and empower commercial sex workers in the country.
Ruto announced the move on Monday during his tour of Machakos County, where he drummed up support for his 2022 presidential bid.
At a stopover in Mtito Andei, the deputy president asked a group of sex workers to organize themselves into a Sacco and promised to boost them with Sh1 million capital.
Ruto said the money would enable them to start legit businesses, transform their lives and support their families.
The sex workers had sent an appeal to Ruto to provide them with empowerment funds that would see them switch their careers and pursue better jobs.
He promised to follow up on the money to ensure the sex workers realize their dreams in the new ventures.
Ruto told residents of Mtito Andei that his Bottom-Up Economic Development plan will deliver Kenyans from the yoke of selfish political leaders. Under the model, he said, the government's focus will be the needs of the ordinary people as opposed to those of leaders.
"Kenya cannot be built by stipends. We need jobs and business opportunities that will make them economically independent. It is only by changing the economy that we will be able to employ more youth, and empower small businesses," Ruto said.