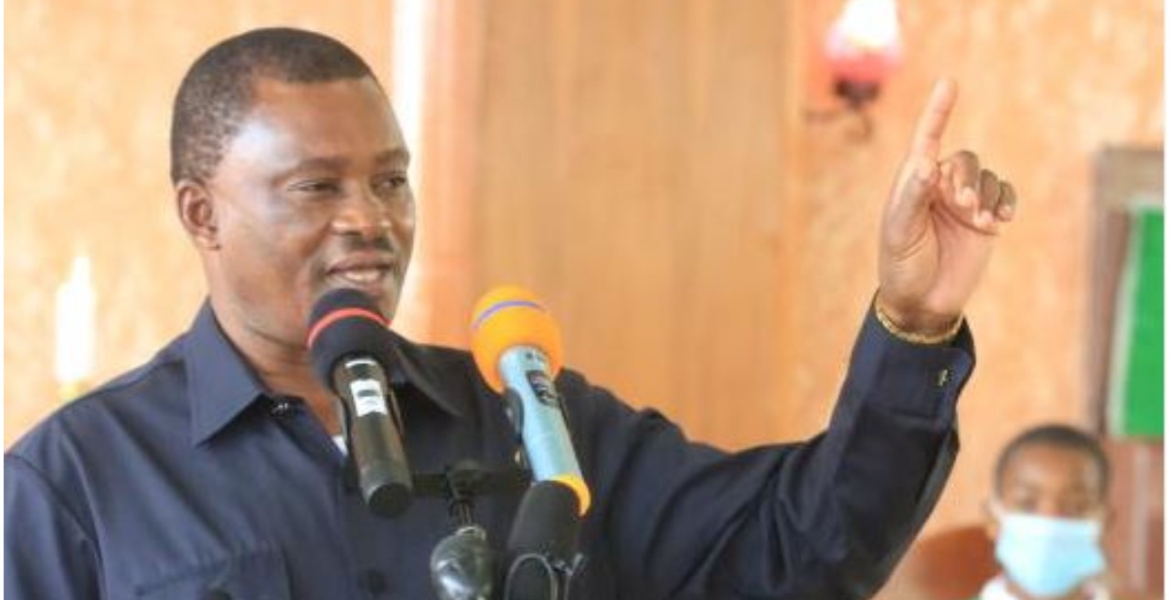 National Assembly Speaker Justin Muturi has announced he will run for the presidency in 2022 on a Democratic Party of (DP) ticket. 
Muturi accepted to be the party's presidential flag bearer during a meeting with delegates at Kabiru-ini Grounds in Nyeri on Tuesday.
"We have spoken with DP and agreed that I vie for the presidency in 2022," Muturi said.
This comes weeks after the party, through its Chairman Esau Kioni, invited Muturi to fly its flag in next year's presidential race.
"We have deliberated seriously about what should happen and we are glad to inform you that we as delegates from Mt Kenya region have conducted serious vetting as to who should lead Mt Kenya and Kenya as a whole."
"We have discussed and resolved as the Democratic Party of Kenya to support none other than Justin Njoka Muturi as DP's presidential candidate," Kioni announced on September 22nd.
The leaders said Muturi was fit to lead the nation, describing him as a trustworthy person and a man of integrity.
During Tuesday's meeting, Muturi vowed to traverse the country in the coming weeks to popularize his presidential bid.
"As expected of any contenders you must go first and listen to the people and after discussions urge them to join your bandwagon. You don't go out there and tell people you have to talk to others. I am not coming here to tell people that I am going to talk to others," Muturi said.  
"I am coming here to listen to them and after discussions find a way forward about who we are going to move the presidential race not just within the Mount Kenya region but all over the country. You may have noticed that I have been in other parts of the country as well selling my bid and for the time being let's meet at the wire."